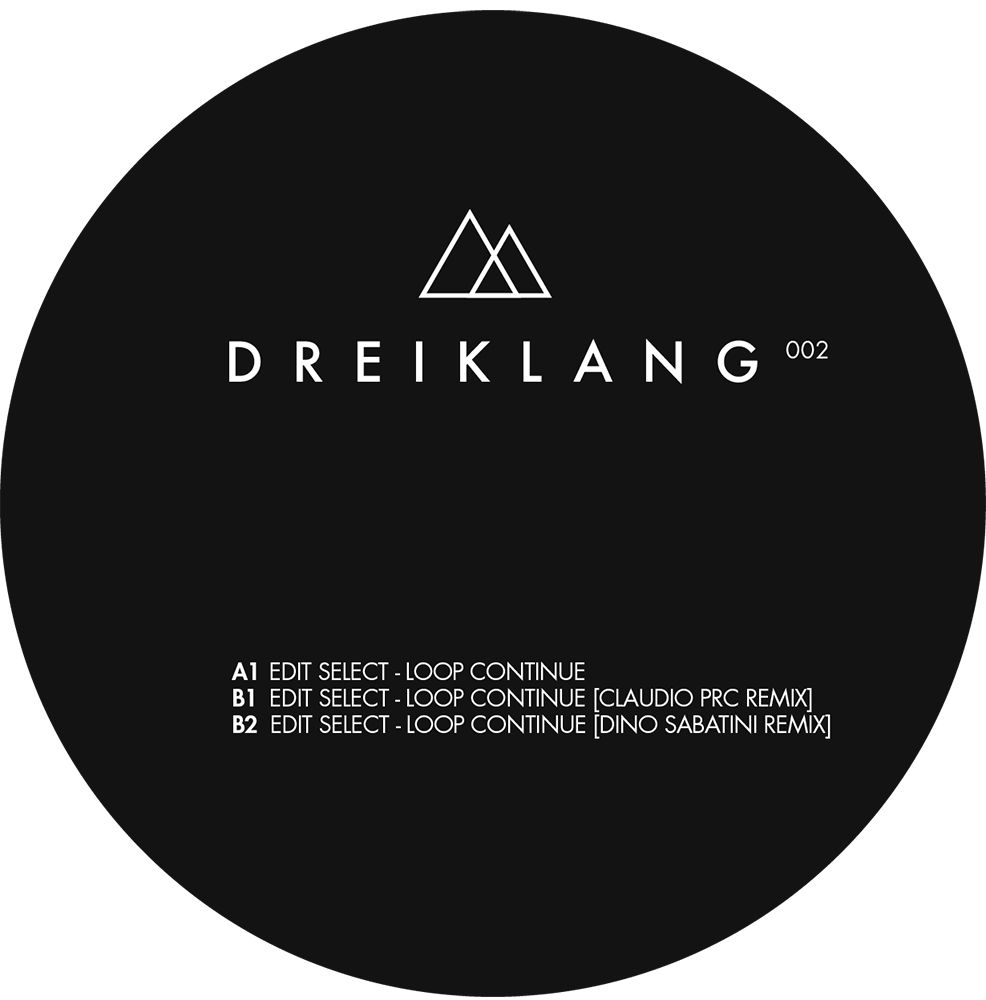 Edit Select - Loop Continue EP
Inaugurated in February 2016 with an excellent EP consisting in three contrasting takes on the same source material, with the tripped-out muscular sounds of OCH, Hydergine and Kelovolt featuring on Dreiklang001, Dreiklang Records proceed with the same concept for Loop Continue. For Dreiklang002, the Berlin based vinyl-only label have brought together three techno mainstays, Scottish producer Edit Select, and Italian purveyors of everything deep and dark, Dino Sabatini and Claudio PRC.
Tony Scott AKA Edit Select kicks off with the original version of Loop Continue. The track goes straight to the point from the very beginning with a deep techno loop that is slowly grasped within the folds of a lush drone.
The Gods Planet cofounder Claudio PRC follows up with a first remix, taking the track to deep and hypnotic territories.
Finally Dino Sabatini, a regular collaborator of Edit Select, turns in a mesmerizing and dreamy rework where a broken beat offsets stunning pad work.
Loop Continue is set for vinyl-only release June 14th on Dreiklang. The records comes with handmade covers by artist Nils Atland, limited to 500 pieces.