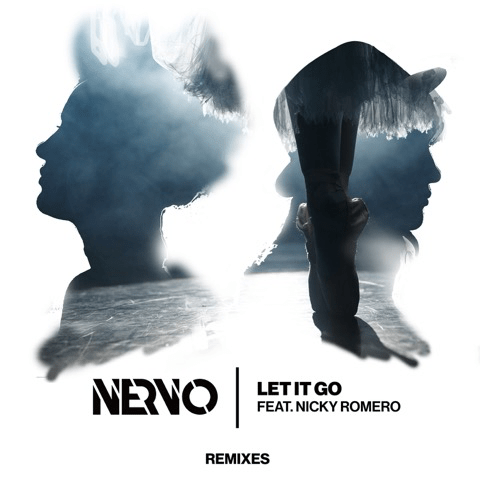 NERVO - Let It Go (Remixes)
Award-winning production, songwriting & DJ duo NERVO are back with another colourful remix package.
Taken from their debut album 'Collateral', which was released last year, the original version of 'Let It Go' is an adrenaline-pumping collaboration with dutch superstar Nicky Romero. It's been treated to no less than six different reworks, courtesy of Helena Legend, Levito, M35, Scott Melker & Mister Gray, Kronic and Feenixpawl.

UK-born, Australia-raised and LA-residing Helena Legend is up first with a remix that caused a storm when she debuted it in a special guest appearance at NERVO's show at Avalon in LA, thanks to its fast-paced, bass-heavy drops.
The second remix comes from Levito, an elusive young European producer who has gradually been making a name for himself through his talent for production. Dramatic synths and chopped-up vocals lead into an emotive breakdown midway through, for an original take on the track. It's followed up by the remix from classically-trained Spinnin' regular M35, whose catchy synth arpeggios lend the track a more uplifting feel.
Seasoned remix artists Scott Melker and Mister Gray's collaborative effort, gives 'Let It Go' a rolling trap-style makeover, whilst Kronic opts for a dramatic, drum-heavy take on the track.
Finally, Australian duo Feenixpawl provide a more laid-back, summery remix that lets the vocals come to the forefront once more, wrapping up a diverse package of remixes for all tastes.
For more information on NERVO, please visit
https://www.facebook.com/NERVOmusic/
https://twitter.com/NERVOmusic
https://soundcloud.com/NERVOmusic