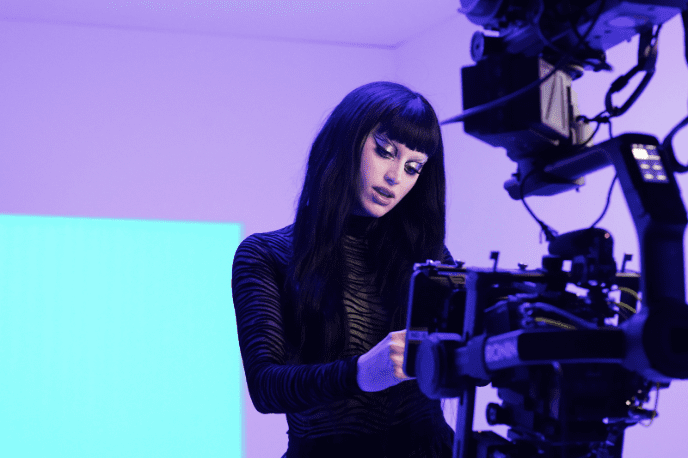 Loris Cimino remixes rising popstar Betta Lemme's latest track 'Play'
Revered DJ and producer Loris Cimino has delivered his fresh interpretation of Betta Lemme's latest single 'Play', utilizing electro-synth sounds and a resonating bass to recreate a sure fire player of the vibrant pop anthem.
Having released records on iconic labels including Spinnin' Records, Revealed Recordings, Armada Trice, Sony Music Germany and disco-wax, Loris Cimino produces a genre-blending style between pop and dance music on his rework of 'Play'.
With the remix complementing key aspects of the original, Canadian singer, songwriter & multi-instrumentalist Betta Lemme's alluring vocals reveal her charm and beguiling personality and presents her playful character. With rapid electro-synths swiftly correlating across an energetic beat, Betta gives an insight to her quirky world which is full of thrill, excitement and adventure.
A trilingual artist, in a variety of her previous tracks Betta utilizes the different languages she fluently speaks in her lyrics – English, French and Italian – cementing her reputation as an artist to watch with her unique creative process being reflected in her music. Betta's lyrics echo her eclectic influences including orchestral pop from the '60s and dance music from the '90s and from iconic pop artists David Bowie, Missy Elliot and Burt Bachararch. With her music taking inspiration from an elaborate dreamworld where her icons are her closest companions – Freddie Mercury as her father, Lady Gaga as her older sister and Liberace as her decorator – Betta offers a fascinating perception into her diverse ideals through pop and dance music.
As an emerging artist on the scene, Betta has seen fast-rising success since moving to New York City five years ago where she met famed musical duo Sofi Tukker and co-wrote and featured on their 2016 smash hit 'Awoo' which amassed over 25 million streams. Now based in Montreal, the gifted pop-artist garnered global attraction by going viral with her debut EP Bambola and official music video which accumulated over 60 million combined streams, leading onto 'Bambola' topping the charts reaching #1 in Israel, #4 and certified-GOLD in Italy, and #50 Worldwide and #10 Shazam Worldwide Dance.
Betta made her debut performance to six million people at Che Tempo Che Fa, one of Italy's biggest national TV shows, and led to a string of performances at various Italian festivals including Wild Summer Festival, Batitti Live, Deejay Time and made her debut at this year's Coachella which she performed alongside Sofi Tukker.
Loris Cimino's remix of 'Play' precedes a promising 2019 for the songstress bringing her unique sound to all corners of the globe.