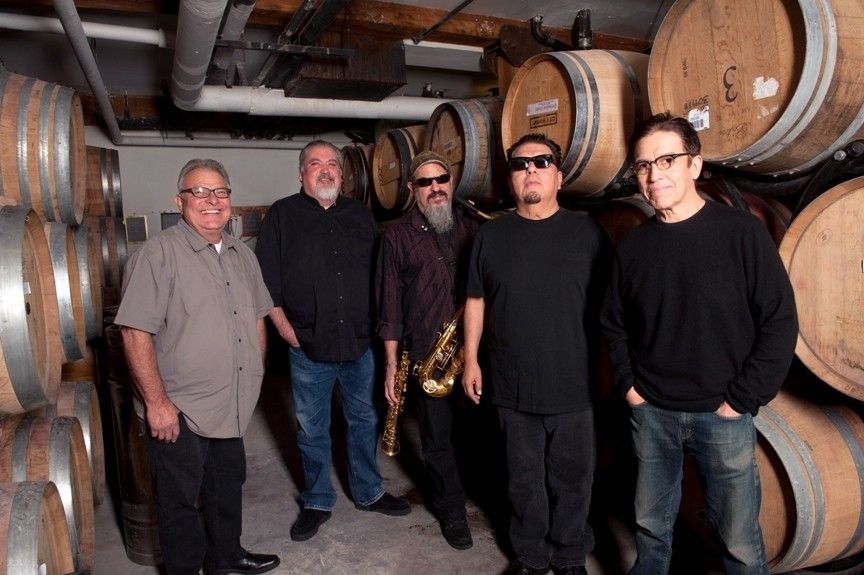 Los Lobos – 'Disconnected In New York City'
Multi-platinum-selling East Los Angeles band marks its 40th anniversary with new live album 'Disconnected In New York City'
Grammy Award-winning, multi-platinum-selling Los Lobos celebrate their 40th anniversary with the release of Disconnected in New York City, a blistering live album featuring a selection of the band's greatest hits. Recorded at the end of last year at City Winery in New York, the thirteen track set – which includes material from every era of their storied career including major label debut How Will the Wolf Survive?, their breakout #1 hit La Bamba and 2010's Tin Can Trust – showcases the band's accomplished blend of Mexican-influenced rock, country and blues and features guest appearances from drummer Enrique "Bugs" Gonsalez and percussionist Camilo Quinones.
Having started out performing in the local dive bars of East LA, Los Lobos achieved global fame with their 1987 smash hit La Bamba, and went on to enjoy a long and prosperous career thanks to a unique sound that led them to become known as one of the most experimental mainstream bands of their time. Over the course of the last 40 years they have shared the studio and stage with acts as varied as Bob Dylan, Bobby Womack, Tom Waits, The Clash, Elvis Costello and U2, winning three Grammy awards along the way, including Best Instrumental Pop Performance for their evocative soundtrack to Robert Rodriguez's film Desperado.
Featuring original members David Hidalgo, Cesar Rosas, Louie Perez, Steve Berlin and Conrad Lozano, Disconnected In New York City displays this celebrated band's invigorating, joyous spirit as they revisit four decades of musical magic.
www.loslobos.org