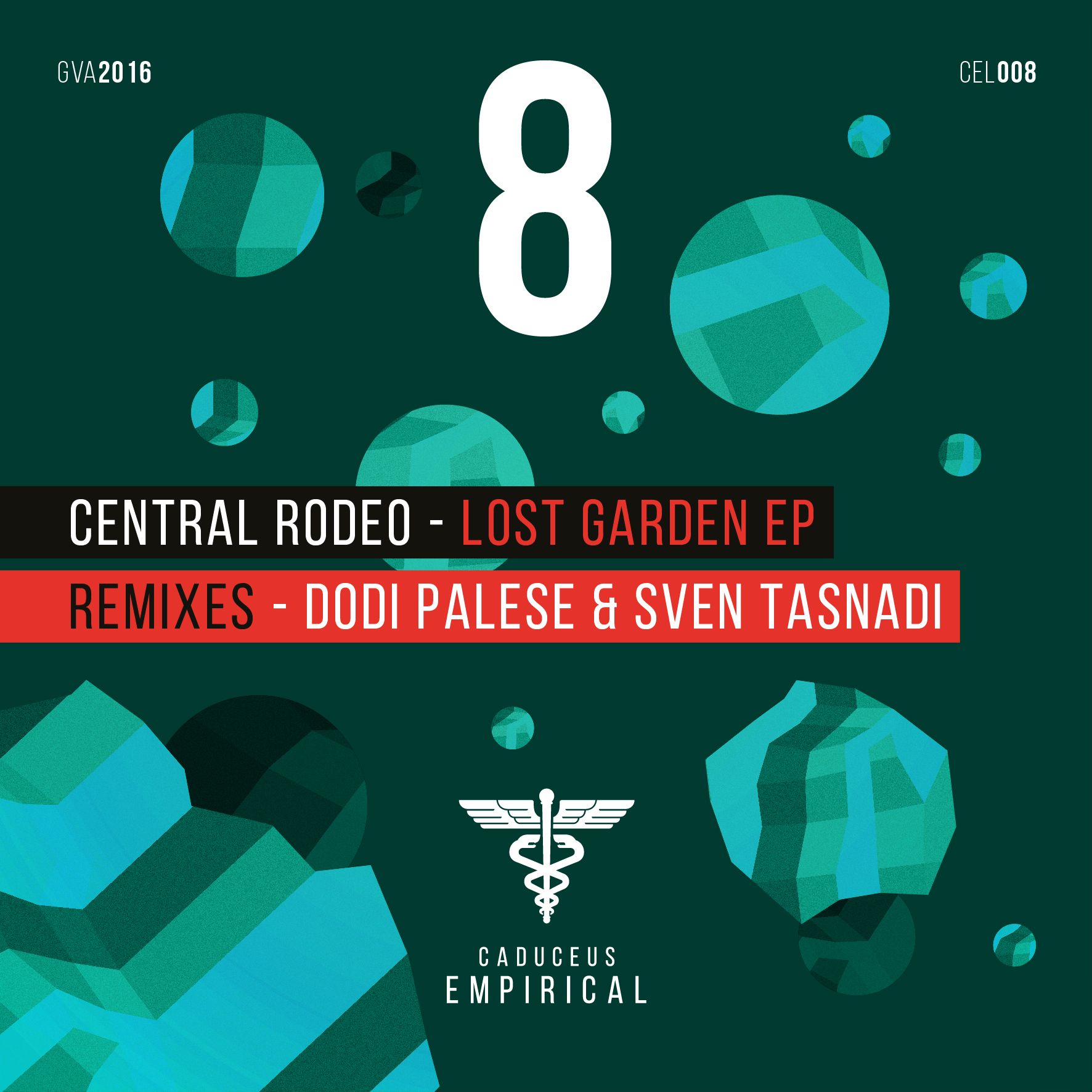 Central Rodeo - Lost Garden EP (inc. Dodi Palese and Sven Tasnadi remix)
April 2016 will see Caduceus Records' sister label Caduceus Empirical serve up a fantastic five track EP from Swiss house pair Central Rodeo that comes with remixes from Dodi Palese and Sven Tasnadi.
Working together since 2012 but with backgrounds that go back much further, diSoul & Cosmokolor make everything from deep house to techno and have showed an effortlessly distinctive sound with warm, energetic and dance floor oriented styles that always stand out. Working with labels like Darek, Volt9, Polygone & Ayeko, they have amassed a fine discography, receiving support from the likes of Guy J, now they add to that with this latest sterling EP.
Opener 'Lost Garden' is a spine-tinglingly sensual cut with soft melodies and rubbery drums that really lure you into a deep house groove. Patient and spacious, it is a classy track that opens the EP brilliantly. It is Italian Dodi Palese (boss of both What Ever Not and Engrave Ltd) who remixes this one into a more turbulent but just as intergalactic house cut that is rippled with shimmering melodies and has blasts of white noise adding real tension.
Next original 'Chikungunya' is a warm roller with tinny drums and muffled vocals all underpinned by rich and rounded drums. Punchy but inviting, it is a track that grows increasingly intense and manic and really locks you in as a result. Remixing this time is Moon Harbour regular and long time tech house champ Sven Tasnadi. His excellent take on things is fractious and choppy, with cut up snares, off time hits and kinetic drums all making for a loose and funk driven jam. Lastly, 'Extra Milch' marries whirring machines and dark bass parts with loopy tech grooves and really has you under its spell for the duration.
This EP offers irresistible tech infused house dynamite for both DJs and dancers.
Tracklist:
1. Lost Garden (Original mix)
2. Lost Garden (Dodi Palese remix)
3. Chikungunya (Original mix)
4. Chikungunya (Sven Tasnadi remix)
5. Extra Milch (Original mix)