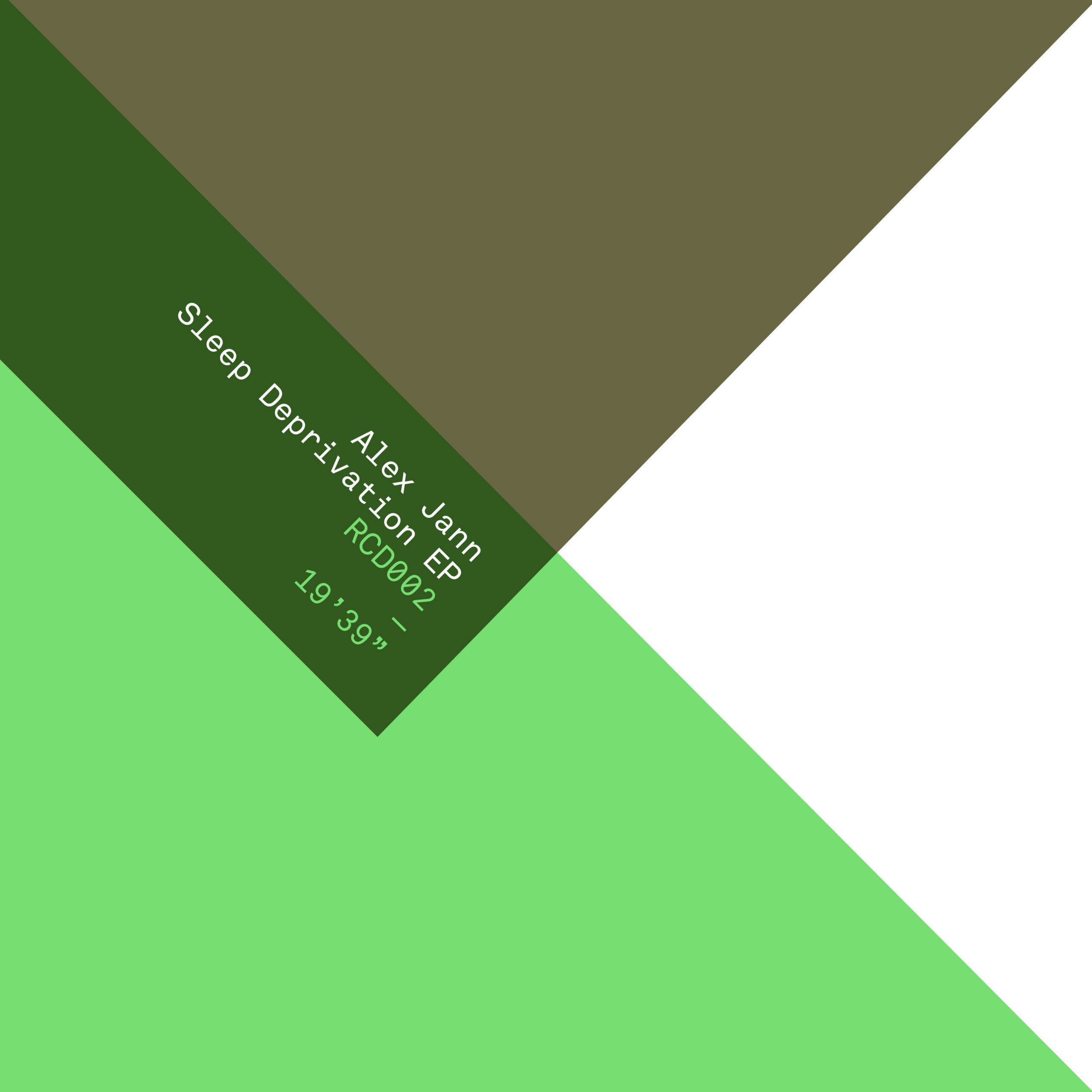 Alex Jann - Sleep Deprivation
The digital off shoot of Paul Lorraine's Rhythm Cult label follows up a great first release in 2015 with a second stunner. This one, entitled Sleep Deprivation, comes from Alex Jann and features four productions packed with dance floor punch.
Jann is a sound obsessive who has been engineering for top labels for years. He has ties with respected outlets in London and Barcelona and has a wealth of experience. Couple that with a keen understanding of the dance floor and the fact his hardware is like an extension of his own body, for the way he speaks so freely though it, and you have a solid recipe for success. This new EP backs that up and then some.
'Sleep Deprivation' is an excellent deep techno cut rippled with supple synths and bass. Thunderous claps explode every so often to wake you from a trance as subtle melodies colour the skies above. 'PAJDEC' is a much chunkier and more house leaning cut. Solid kicks power it along as trippy little synth details and warm pads keep your mind as busy as your feet.
Another standout track, 'The Flood' then goes super deep, with gorgeously smooth wood block hits and vinyl crackle taking you into a subterranean world of aqueous pads and heady ambiance. It is a real back room slow burner and also included is a bonus cut 'All These Visions.' This one is another deep track, with reverbing claps, menacing bass down low and a slick sense of groove that keeps things nice and fluid.
At just two releases strong, Rhythm Cult Digital is already establishing itself as a key outlet for fans of on point house and techno.
Tracklist:
1) Sleep Deprivation
2) PAJDEC
3) The Flood
4) All These Visions (bonus)