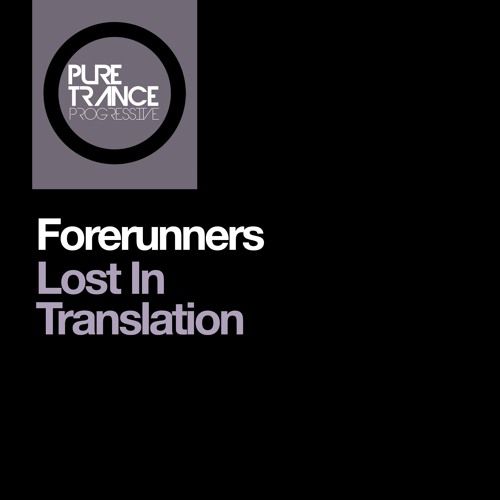 Forerunners - Lost In Translation / Strange Days
Solarstone's Pure Trance movement has helped redefine the trance landscape since it's inception in 2012. The Pure Trance Progressive label is it's newest extension – focusing on promoting the resurgent deeper, slower side of the Pure Trance sound, such as these wonderful 125bpm tracks that make up PTP002.
Brenden LaBonte (aka Forerunners) is a guy who produces lush, majestic and addictive progressive trance music. His back catalogue consists of gem after musical gem. All killer – no filler, as they say. He totally gets the concept of the 'slow build' & how to take the listener on a journey.
Brenden has released a steady stream of immersive and unique tracks over the past 8 years, with remixes on various Solarstone labels. Something of an enigma as an artist, this Arizona based producer is definitely in the 'quality over quantity' camp. This new single consists of 'Lost in Translation' (Extended Mix), which is the full-length version of his standout track that featured on the recent Solarstone 'Pure Trance Vol. 4' album, along with the mesmerizing 'Strange Days'. Brenden's production style hinges on hypnotizing rhythms and precisely modulated synth patterns, and he is clearly one of the best in the business at this. Play loud and understand why.
Further Info:
www.solarstone.co.uk
twitter.com/ilikeitpure/
www.mixcloud.com/discover/pure-trance/
www.facebook.com/forerunnersofficial