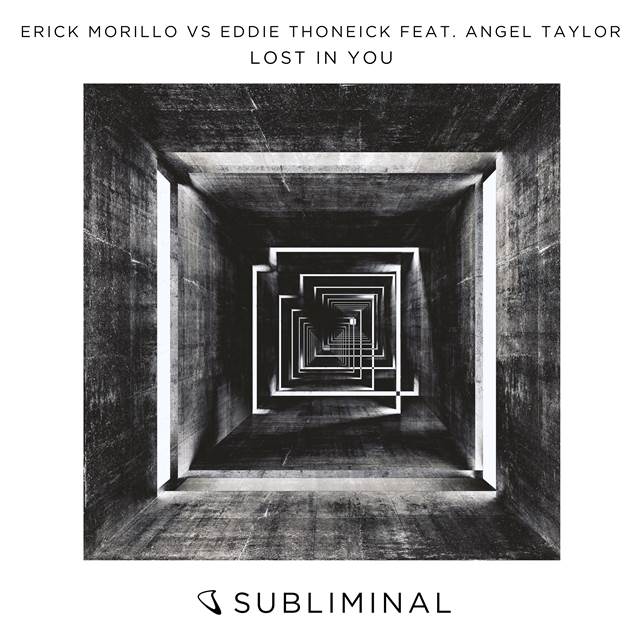 Erick Morillo vs Eddie Thonick ft. Angel Taylor - Lost In You
House icon Erick Morillo and German producer Eddie Thoneick have been revealed as the names behind popular Subliminal Records ID 'Lost In You'. The song bears the slowly building vocals of US songstress Angel Taylor and hands out a plethora of infectious sounds that fits the style of both House legends perfectly.
'Lost In You' had already been causing some serious dance floor damage as a highly requested ID release on Subliminal Records in the past two weeks. The single marks Erick Morillo's fifth single release on Subliminal since its relaunch earlier this year in collaboration with Amsterdam-based record label Armada Music and follows 'Thunder & Lightning' (with Eli & Fur), 'This Is How We Do It' (with Junolarc), 'Better Life' (with Junolarc and DJ Eako feat. Miss McClore), and 'Oooh', which also features the vocals of Angel Taylor.

With an interest in DJ'ing sparked at only eleven years old, Erick Morillo now stands as a platinum-selling artist with globally chart-topping releases, including 'Reach', 'Believe', 'Do What You Want' and 'I Feel Love'. Raised with an eclectic variety of musical tastes including Latin, Reggae and Hip-hop, these influences shined through on his 90s dance classic 'I Like To Move It' under the moniker Reel 2 Real, which was recently featured in the Madagascar movie franchise. Now focusing on the relaunch of his Subliminal Records imprint, the producer has released a plethora of new material, in addition to kicking off his North American tour about two weeks ago.

Eddie Thoneick is a name synonymous with quality house music, and has been for almost a decade. After mastering the local circuit in his native Germany, he has provided remixes for the likes of House figureheads such as Moby, Armand Van Helden, Steve Angello, Bob Sinclar and more. He has also served as a regular fixture on Subliminal Records, collaborating with label boss Erick Morillo on multiple occasions.

Since releasing her full-length debut album in 2009, Angel Taylor has held an illustrious musical career. Her album 'Love Travels' was named Best Pop Album of 2009 by both iTunes and the Associated Press and she toured with various artists, including Adele, Barenaked Ladies, GaDeGraw, Ingrid Michaelson, and Mat Kearny.