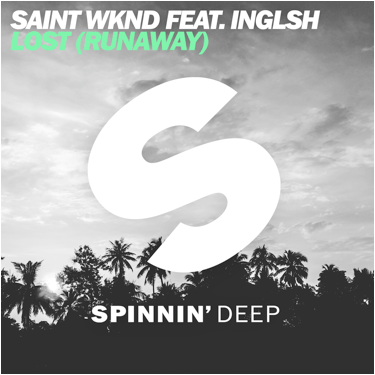 SAINT WKND feat. INGLSH - Lost (Runaway)
SAINT WKND proudly presents the full preview of his first solo release out September 4th on Spinnin Deep.
Young German "wünderkid" has already crushed the blog-house hype machine with his indie-house sound and remixes for Saint Motel's "My Type", Chet Faker's cover of "Lover" and M83's "Wait".

Lost (Runaway) reflects a deeply personal experience. It's a beautiful deep house track with a lovely vocal by young American singer named INGLSH.
"After a break up I had a lots of sleepless nights were I couldn't just understand why, but I picked up the guitar and started to play, till 6 am. The melody of Lost (Runaway) was born. I wanted to make a song cry." he said.

The song is set to be released on September 4th, but until then you can stream it on a link above.

With more then 15.000.000 plays on his Soundcloud profile and support from acts like Tchami, SAINT WKND doesn't plan on slowing down his rapid ascent any time soon.

Worldwide tour dates will be announced soon on www.saintwknd.com

Personal note from SAINT WKND on "Lost (Runaway)":
"I was slowly falling for her, but it got very clear at a certain point that these feelings won't be reciprocated. I had a lots of sleepless nights were I couldn't just understand why. I picked up my guitar and just started to play. Until 6am. It felt like a relief to give these feelings a voice as it became to overwhelming to talk about it. "Lost" is based on the frustrating feeling of disappointment – a deeply personal experience"