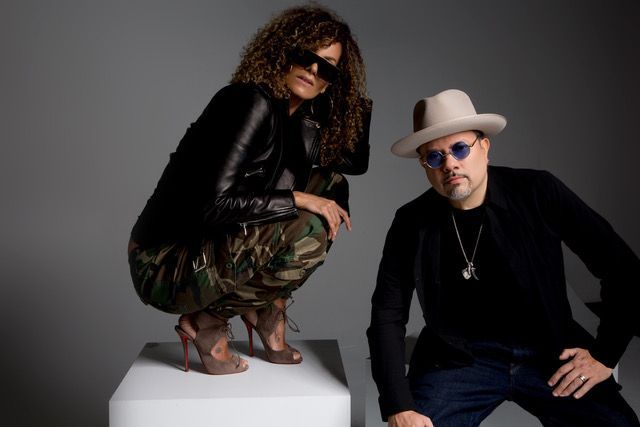 Louie Vega & Ananè residency at Heart Ibiza
Heart Factory presents the Grand Opening of THE RITUAL by Anané and Louie Vega, that brings music and art to the forefront and that will gather a star line up for 10 weeks.
This summer Heart Factory presents every Tuesday, a new series of episodes giving each of them a different experience for the senses.
A combination of Music and Art will assist you into an immersive and unique experience, unlike anything else on the Island. Heart Factory offers a range of forward- thinking events with an intimate atmosphere specially designed for the concept of each night.
Moodymann, Henrik Schwartz Live, Nulu Movement, Joseph Capriati, and Masters At Work, will be some of the traveling companions, a melting pot of unique talent bringing you their uniqueness combined with the spirit of NYC underground culture.
The Ritual with Anané & Louie Vega is a party concept bringing to life the New York City underground club culture through music, dance and art. New York City is the city where people come from all over the world and dare to make their dreams come true, there it is the Mecca for all arts, a melting pot of diversity which can be seen and felt in every aspect of the Arts…musical styles, dance visual arts, graffiti, theatre and so much more.
At The Ritual this is exactly what The Vegas' deliver, with their personal rich history in NYC and years of work they have created an atmosphere in which their audience will experience the sounds, visuals and unique musical guests. It is a familiar "Get Together" where Anané & Louie Vega's close dj / artist friends will carry on with their vibes having the NYC Underground Club Culture as their backdrop at the spectacular venue HEART IBIZA presented by Heart Factory.
Heart Factory Present The Ritual with Anané & Louie Vega Here are some of this year's musical guests:
Moodymann
Henrich Schwartz (Live)
Nulu Movement
Joseph Capriati
Omar S.
Force Of The Female with Anané, Nicole Moudaber, Cassy Kings Of House Nyc with David Morales
Masters At Work with Kenny Dope & Louie Vega
E.O.L. Soulfrito (Live) & Friends
& Special Unannounced Guests
Buy your tickets at www.heartibiza.com/club-tickets/
Restaurant & VIP Reservations: [email protected] / +34 971 933 777 HEART IBIZA
Facebook: @HEARTIbizaOfficial Instagram: @heartibiza
Twitter: @heartibiza
Website: www.heartibiza.com