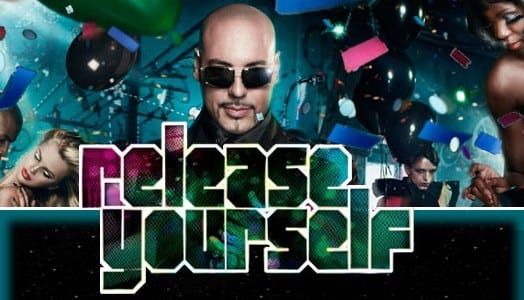 Louis Proud Lands Guest Spot On Roger Sanchez's 'Release Yourself' Radio Show #713
Coventry based DJ and production wizard Louis Proud has been making waves within the electronic music industry in the past few months. Dubbed as one of the hottest rising acts in the current Dance music panorama, Louis Proud has been an ambassador for his unique take on House music and receiving much acclaim for it.
In the last few weeks, the talented artist has been featured on two heavyweight compilations, landing his track 'So Many Promises' on Circus Recordings' 'Moments. Vol 1' package and 'The Real Thing' on iCompilation's 'Festival Anthems 2015' collection. Along the years Louis Proud has also signed to other top labels such as: CR2 Records, Toolroom Records and Spinnin' Records.
Having been on the lips of the most important names in Dance music and featuring on BBC Radio 1 for a staggering four times on: Carl Cox's 'Essential Mix (Live from Space Ibiza)', Danny Howard's 'Dance Anthems', Pete Tong's 'Essential Mix' and Hannah Wants' show, his latest heavyweight support came from superstar DJ and producer Roger Sanchez.
Roger Sanchez reserved words of praise and support for Louis Proud and gave him a guest spot on his renowned radio show 'Release Yourself'. Out a few days ago, the 713th episode of the show was characterised by a remarkable House set by Roger Sanchez which then left the decks in the hands of Louis Proud to offer his distinctive mix. Aside from being one of the most in-demand artists, Louis Proud is also making a name for himself as the owner of two fast growing labels: Proud Sound Records and Proud Runs Deep.
During his set, Louis Proud presented two tracks which are contained in Proud Sound Records' latest compilation 'Ibiza 2015', mixed by the man himself and released on the 29th of June, 2015. 'The Real Thing (feat SamaroPhox)' and 'Love Stuck' are leading tracks on the 'Ibiza 2015' package amongst the works of: JR (UK), Filth & Splendour, Jeff Retro, Neil Parkes, Alen Milivojevic, Marc Spence, Corey Biggs and Street Kid and have now found their place on Roger Sanchez's radio show. You may have a listen to these two productions and the other wonders contained in Proud Sound Records' 'Ibiza 2015' compilation by clicking the links below:
Listen to 'Ibiza 2015' Compilation on SoundCloud
https://soundcloud.com/proudsoundrecords/ibiza-2015-mixed-by-louis-proud
Available also on Beatport
http://pro.beatport.com/release/ibiza-2015/1551796
You may also check out Roger Sanchez's latest episode of 'Release Yourself' featuring Louis Proud as a guest by viewing the links below:
Listen to Roger Sanchez's 'Release Yourself (with Louis Proud)
http://www.global-sets.com/roger-sanchez-release-yourself-713-with-louis-proud-03-jul-2015
Also Available on Mixcloud
https://www.mixcloud.com/globalsets/roger-sanchez-release-yourself-713-with-louis-proud-03-jul-2015