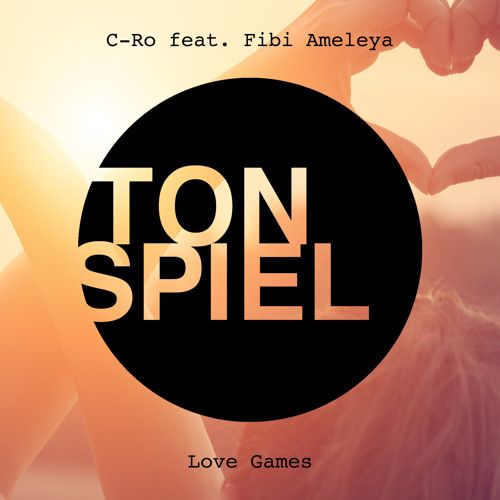 C-Ro feat. Fibi Ameleya - Love Games
C-Ro is here with his new laid back House anthem called 'Love Games'. The track features a dreamy lucid melody played over warm basslines and mellow kicks. Fibi Ameleya offers beautiful vocals to accompany the track, which adds to the chilled out vibe that this release brings. After the second intermission C-Ro brings in the same melodic chord structure arranged by editing and chopping the vocals, which adds a great variety. This is a track that is perfect this summer for chilling out on the beach after a heavy night out.
German producer and DJ C-Ro, aka Christopher Roos, has been touring around clubs in Germany as early as 2005. He tailors his style for Deep and Tech sounds which are still visible in this release with the Deep House bass. This single is packed with 2 big remixes from Danielle Diaz and Marcus Brodski who both introduce a more up beat vibe to the track both adding a fresh take on the original.
To name some successes, his bootleg of Asaf Avidan's track 'Maybe You Are' has already reached some million views on YouTube and have been well received on the dance floor this year. His first own single 'Rollin' Flies' was released back in 2013 on the label WePlay and furthermore, he has had the privilege of remixing 'Sofa Tunes' from the album of the Canadian pop duo Tegan & Sara on Warner Music. There is plenty more to come from C-Ro so make sure you stay tuned!
On Spotify
Available on iTunes
Also on Amazon
C-Ro Online
http://www.c-ro.de
https://www.facebook.com/deejaycroofficial
https://soundcloud.com/c-ro_music
TONSPIEL Online
http://www.tonspiel.com
https://www.facebook.com/pg/tonspielofficial
https://soundcloud.com/tonspielofficial