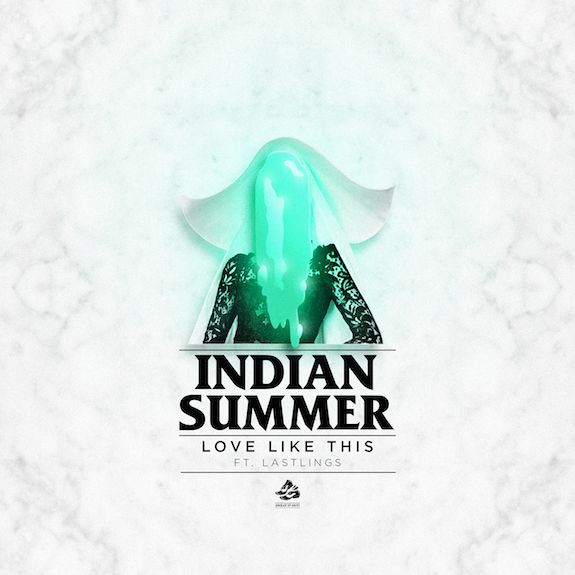 Indian Summer ft. Lastlings - Love Like This
It's been an unstoppable ride for Aussie duo, Indian Summer. Having exploded onto the scene with their infectious remixes of the likes of Aston Shuffle and Yolanda Be Cool, then following them up with a number of popular originals, the boys now return with 'Love Like This'.

Premiered by Mixmag, the track is a relaxed vocal house jam that serves as an interesting contrast to their previous, more energetic production with Eloise Cleary on 'Been Here Before'. Introducing the listener to a thumping four to floor drum sequence, the record quickly develops with the addition of soothing vocals from Australian newcomers, Lastlings. With a half-time breakdown, and utilizing big builds and drops, the track has all the hallmarks of an Australian summer hit. Gabe and Chevy explain their creative inspiration behind the record:

"When we first started work on Love Like This we really felt like we had something special but Amy's (Lastlings) version of the vocal ended up uncovering a whole new dimension to the song that we were totally not expecting. It finally sounded complete.

We're super excited to be back on the road for the rest of 2016 after a long break from touring which has felt like forever. Some more good news is that we've been writing like crazy during our time away and have heaps more music to release over the next year. Love Like This and our previous single Been Here Before are just the start!"

Having recently been invited back for their second guest-mix appearance on Triple J, and currently on a headline tour across the country, Indian Summer's meteoric rise looks set to continue for the rest of this year and into 2017.
Remaining Tour Dates:

Nov 12th – The TBC Club, Brisbane
Nov 18th – Access, Wollongong
Nov 19th – The Plot Festival, Sydney
Nov 25th – Hard Grime, Maitland
Dec 3rd – Starfvckers Club, Sydney
Dec 10th – Beach Hotel, Byron Bay
Dec 11th – Sets On The Beach Festival, Perth
Dec 17th – St Kilda Foreshore Festival, Melbourne
Dec 30th – Magnums, Mackay