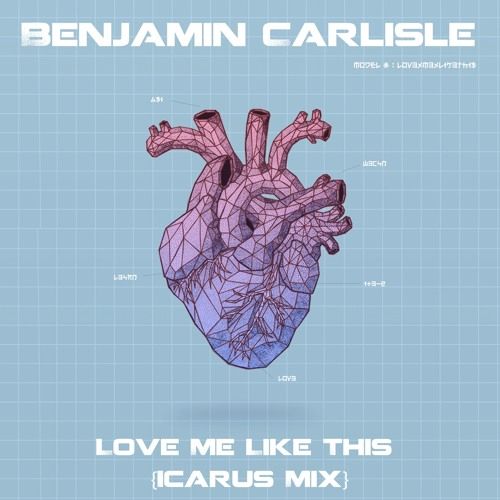 Benjamin Carlisle - Love Me Like This (Icarus Mix)
Brooklyn based producer and hotly tipped talent Benjamin Carlisle has unveiled his outstanding new track 'Love Me Like This (Icarus Mix)'. Recently signed to Sony's Insanity Records, 'Love Me Like This (Icarus Mix)' is not only Benjamin's inaugural release as a musician but also with the innovative label and is available to stream and download below.
It's hard to believe that 'Love Me Like This (Icarus Mix)' is Benjamin Carlisle's first official release. Impeccably produced and undeniably catchy, it's a track one would expect from an aficionado of the electronic dance music scene. Originally surfacing as an instrumental, which as an independent release reached the top ten in the Music Week Upfront Club Chart, 'Love Me Like This' has been reworked and remastered by pioneering British duo Icarus, with the addition of an incredibly uplifting vocal top-line. Combining euphonic vocals atop a seamless blend of energy fuelled two-step beats and melodic house harmonies; Benjamin has asserted himself at the forefront of electronic originality with this unique feel good anthem.
With his recent signing to Insanity Records and an impeccable first release that is set to elevate this burgeoning producer's career, it's safe to expect big things from Benjamin. Having already received praise from the likes of Zeds Dead, DJ EZ, Jaguar Skills, Tensnake and Horsemeat Disco for the instrumental alone, the reworked 'Love Me Like This (Icarus Mix)' will undoubtedly be surfacing in every House tastemaker's playlist. With a couple of exciting and diverse official remixes of the track set to drop over the coming months, this track is destined to be one of your go-to tunes in the run up to summer. Be sure to keep a close eye on Benjamin and follow his socials for more information on his upcoming work!