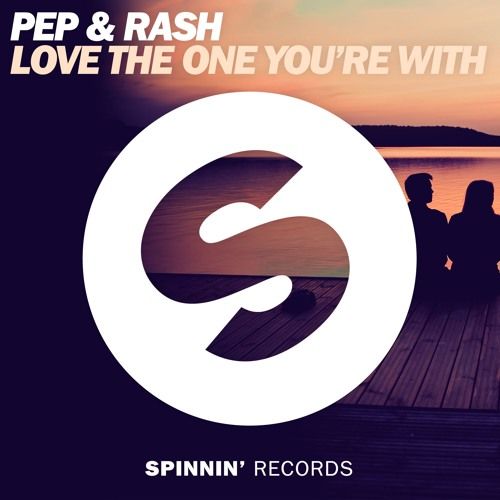 Pep & Rash - Love The One You're With
As they've been raising the bar since their debut release 'Rumors' last year, now Pep & Rash take another swing with their first 2016 single 'Love The One You're With'. Expect characteristic house music from the Dutch duo, along with sweet organic 70s vibes – this is a tune destined to conquer festival crowds this summer!

About a year ago, the name Pep & Rash counted as the newest taste on the block. The duo had just dropped its claim to fame single 'Rumors', coming with major DJ support, making sure all the heads were turned into these Dutchies.

As the year progressed, Pep & Rash proved itself a steady provider of festival crowdpleasers. The guys did a much acclaimed collab with Sander van Doorn, releasing 'White Rabbit' (an amazing take on the same named 60s classic) on Spinnin' Records, and released 'Red Roses', their highly anticipated follow-up to 'Rumors'.

Meanwhile, the duo stepped up to do major performances on club and festival stages everywhere. Along with their productions, Pep & Rash have been praised for their very own music style, taking house music to new grounds, bringing out-of-the-box bass and melody lines, incorporating surprising elements with samples and effects.

'Love The One You're With'
Their brand new single 'Love The One You're With' is no exception. Taking inspiration from the famous 70s song (originally by Stephen Stills, also known in the funky version by The Isley Brothers) the duo has turned it into an amazing cut of house music. The track features their trademark energy, filled with cool bass drops and singalong chorus. Ultimate feelgood dance music, bringing the love from back in the day to a 2016 dance classic.

'We've always had a love for music from the 60s and 70s", says Rash. "Probably because the father of Jesse (aka 'Pep') also played in a big pop band then (Shocking Blue, who scored a worldwide hit with 'Venus') everytime we hear music from those days, it hits a nerve with us. So, when we heard the vocal sample of 'Love The One You're With' we immediately fell in love with it. We produced a drop around it, played around with the groove, and this was the result. Works amazing when we play it live, so it feels really good to revive the 70s with our own sound.
Out now on Spinnin' Deep
https://pepandrash.lnk.to/LoveTheOneYoureWith