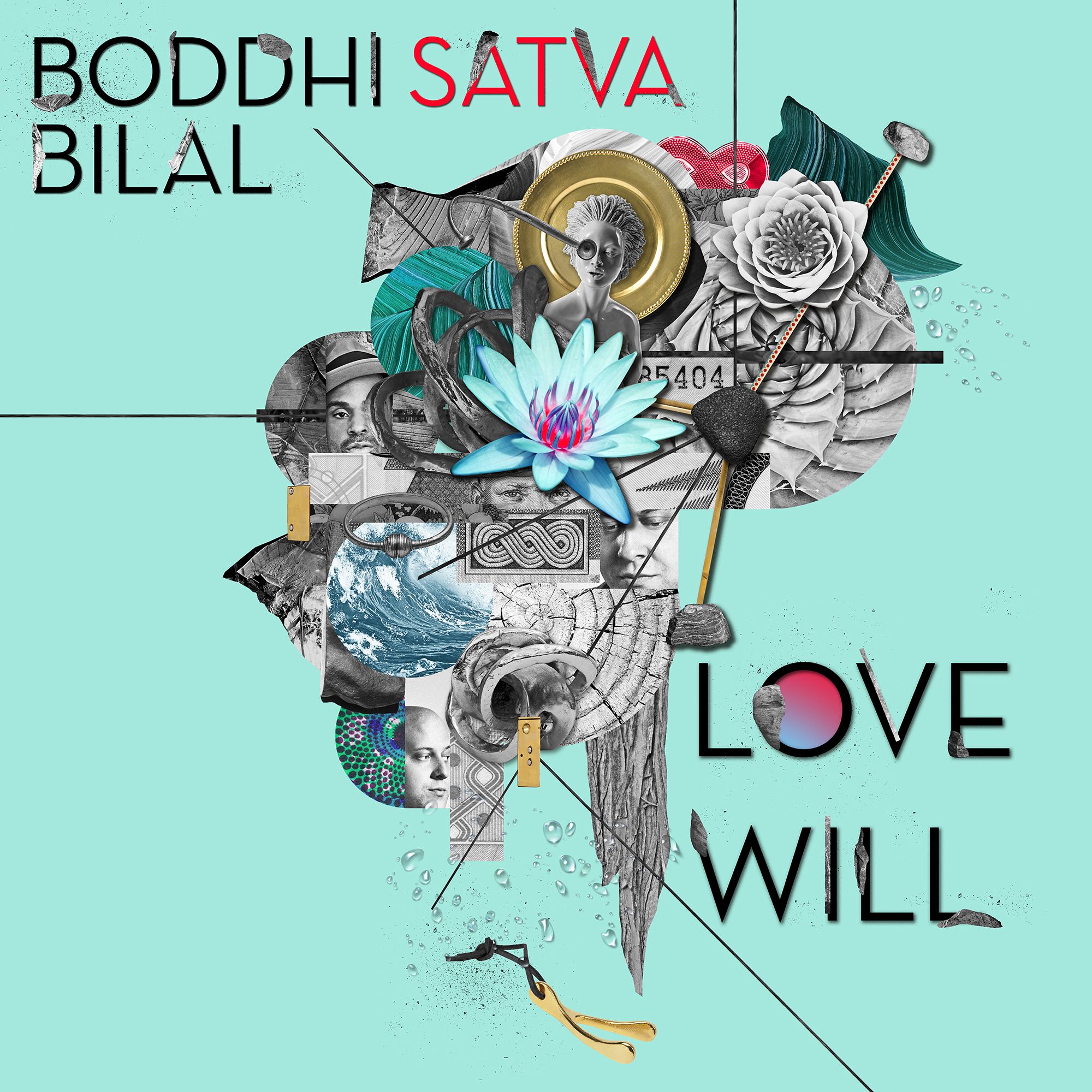 Boddhi Satva & Bilal - Love Will
Offering Recordings founder Boddhi Satva pairs up with R&B vocalist Bilal for a spiritual single on Offering Recordings this March.
One of the most prolific figures in Africa's electronic music scene, Boddhi Satva is highly regarded as the founding father of Ancestral Soul. The Belgium-based producer's discography includes appearances on Osunlade's Yoruba Records and Louie Vega's Vega Records, whilst last year saw his album 'Transition' drop on his own label Offering Recordings. Featuring various collaborations, including Nigerian pop star Davido, Kenyan solo singer Lady Karun, R&B artist Teedra Moses and UK soul architect Omar Lyefook, the project was a direct outcome from Boddhi Satva's participation in Coke Studio Africa – a music reality television series set in Nairobi.
'Love Will' sees Satva partner up with another top tier talent, Bilal, whose distinct voice has seen him garner a reputation as an inimitable vocalist with a devout following. The Brooklyn-based singer-songwriter has worked alongside many of the globe's famous artists, including J Dilla, Kendrick Lamar, Erykah Badu, Jay-Z, Beyonce and The Roots.
Deep, warm and emotive from the off, 'Love Will' demonstrates what can be achieved when a extraordinary producer pairs up with an exceptional singer. Satva sculpts an intricate groove using delicate drums whilst trembling synths and ethereal atmospherics form an otherworldly aesthetic. Bilal's sensational vocals are the icing on the cake and blended in expertly with stunning results. On the other hand the Ancestral Soul Mix is more percussive in comparison, featuring syncopated rhythms and a medley of melodies.
Boddhi Satva & Bilal 'Love Will' drops on Offering Recordings on 10th March 2017.
Tracklist:
Love Will (Main Mix)
Love Will (Ancestral Soul Mix)
Love Will (Radio Edit)
Love Will (Main Mix) "Kindred Spirit Master"
Love Will (Instrumental Mix)
www.facebook.com/OfferingRecordings
www.soundcloud.com/offeringrecordings
www.traxsource.com/label/11445/offering-recordings
www.boddhi-satva.com
www.bilalmusic.com
www.twitter.com/AncestralBoddhi
www.twitter.com/Bilal
www.facebook.com/BoddhiSatvaOfficial
www.facebook.com/OfficialBilalPage