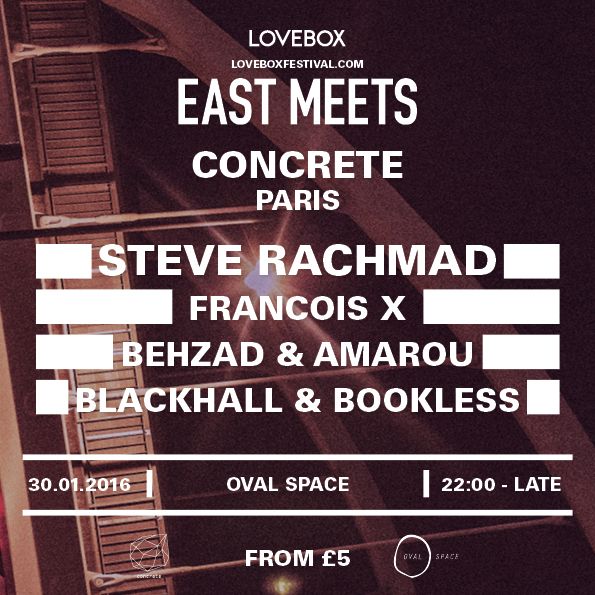 LOVEBOX PRESENTS East Meets: Concrete Paris
Lovebox are excited to announce we'll be kicking off 2016 with the next in our East Meets series. This time, it's Paris nightclub Concrete's turn to show us how they do things.
Renowned for their all-day parties, Concrete are a cornerstone of Parisian nightlife and have seen some of the world's best DJs spin in their unique dockside space. With a line up that fully encompasses Concrete's unique sound – Steve Rachmad, Francois X, Behzad & Amarou, Blackhall & Bookless – the Parisian event is set to be a intriguing affair, as it melds with one of East London's most foward-thinking venues (Oval Space).
Lovebox's East Meets series sees some of the world's best clubs showing us what they do best, in some of East London's revered spaces.
EVENT LINKS
FACEBOOK EVENT: https://www.facebook.com/events/1027024490689712/
RESIDENT ADVISOR LINK: http://www.residentadvisor.net/event.aspx?773998
TICKETWEB LINK: http://www.ticketweb.co.uk/event/203819
SHORTENED LINK FOR TICKETS: po.st/CONCRETE