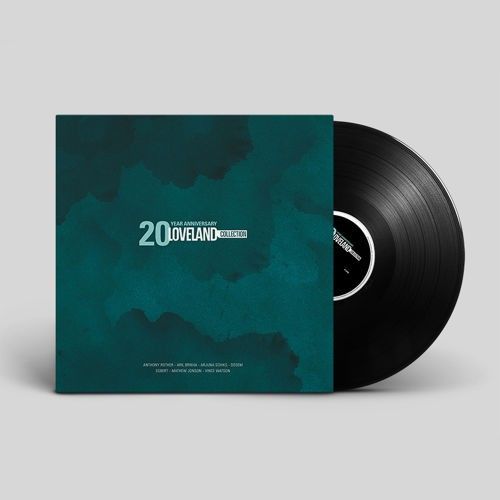 Loveland 20 Year Anniversary Collection
Loveland Recordings debut with a beautiful double vinyl consisting of seven exclusive tracks to celebrate 20 years of Loveland. Each and every producer on the record has been important to Loveland during the past two decades. But they have also significantly helped shape the current landscape of electronic music as we know it. The strong track list consists of music from Anthony Rother, Aril Brikha, Arjuna Schiks, Dosem, Egbert, Mathew Jonson and Vince Watson.

In 20 years' time Loveland has grown from a small Queensday party in 1995 to some 85.000 visitors and 150 artists a year in 2015. Loveland CEO Marnix Bal comments: "What kept us going through good times and bad was our love for good music. Launching a record label seems like a logical next step and gives us the opportunity to properly support the artists we love". The first release has two 12"s in a gatefold sleeve with on the inside a black and white photo collage of high lights from the past 20 years on the right and quotes from the seven artists on the left. A nice document to mark two decades in the business and a strong first release!

The Loveland sound can best be described as mature, electronic music with a heavy dose of emotion and love. The label will focus mainly on EP's. From the crisp clear melodic sounds by Egbert, Vince Watson, Arjuna Schiks and Some to the repetitive, hypnotizing tracks by Mathew Jonson, Anthony Rother and Aril Brikha this first Loveland Recordings release delivers a broad range of quality music.

These seven tracks will be available on double vinyl and digitally from your local mp3 shop on May 18th.