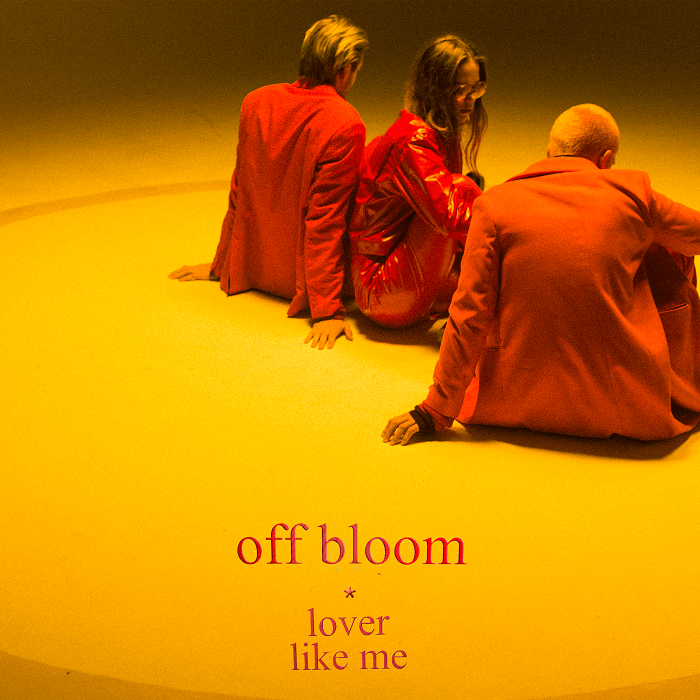 Off Bloom - Lover Like Me
Following the release of their feisty new single "Shut Up And Let Me Walk" and the Hudson Mohawke-produced kiss-off "Rockefe11a (F**k That To Be Honest)" plus headlining dates in Los Angeles, New York City and festival appearances including rousing sets at Reading & Leeds, rising Anglo-Danish trio Off Bloom announce a brand new 5-track EP titled "Lover Like Me."

Due out on October 20th via Capitol Records, the EP includes the aforementioned tracks plus three new offerings – the first taste of which is the glittering four-to-the-floor workout "Golden Dreams." "Golden Dreams is about being intoxicated, it's about going out partying and not giving a damn. When you need to let off steam or get too caught up in your own life drama, just go out with your friends, drink beers and have fun. The song is about being in the moment and living life at it's most carefree, in a golden dream."

Speaking about the EP, the band commented, "This EP is about love, sex, frustration, intoxication and of course loyalty, loyalty, loyalty. It's a culmination of tracks that came together at very different times of our lives, all representing what we were feeling at the time, but with a similar vibe running through them. When we go into the studio and write a new song it's all about being honest to the feeling in the room. So when we were feeling frustrated about whatever was going on in our lives at the time, be it a friend who said something dumb, boys/girls etc, that's when 'Shut Up And Let Me Walk' was created.

This group of songs represents the last 3-4 months of our lives – our ups and downs, our fuck-ups and successes, our loves and losses. We had an amazing time creating this EP and got to experience so much, and those experiences shaped the music, for instance working with our musical hero Hudson Mohawke. Really we just want to connect to the people listening to these tracks and hopefully some people will see themselves in them and in us and want to join the bloominati."

The "Lover Like Me" EP comes after previous single "Falcon Eye," the follow up to the Anglo-Danish trio's breakthrough debut EP "Love To Hate It."

The trio – Mette on vocals and Mads & Alex on production – formed in Copenhagen but recently moved to London. Their unique, boundary-pushing sound is the perfect melding of Scandinavian electro pop and a new wave of UK and US beats with global influences. The band is from the same forward-thinking young Danish scene as MØ, Liss, Vera and Vasco, have worked with the likes of Two Inch Punch, Kid Harpoon and AlunaGeorge and have more exciting collaborations in the pipeline. Watch this space.