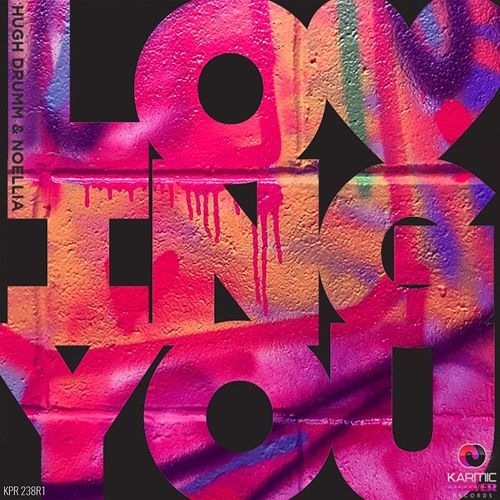 Hugh Drumm & Noellia - Loving You (The Inaudibles Rethink Club Remix)
Jamie Evans the mastermind behind the Inaudibles Remix team from UK have remixed Hugh Drums "Loving You".
A deep sensual mix that is a perfect complement to the lead vocals. It has the making to become a sure shot classic in-house music.
1. The Inaudibles Rethink Remix (03:05)
2. The Inaudibles Rethink Club Remix (06:16)
Biography Hugh Drumm:
Hugh has been involved in the house music scene in Dublin, Ireland since the 1990s and had a number of progressive house tracks released in Ireland and the UK during that time. He went on to do remixes for Irish artists on major record labels. Having turned his hand to film music over the last few years, he has just recently returned to producing the type of music he loves – house music with a deep, soulful feel.
Follow Hugh Drumm:
FACEBOOK: www.facebook.com/hdrumm
TWITTER: twitter.com/hugh_drumm
Biography The Inaudibles:
Since their debut album "Inaudibilty" was released in 2012, The Inaudibles have had praise and airplay
from BBC Introducing among other radio stations.
They have released original work on labels from all over the world, including LA, Germany, France and the
UK. They have remixed big names in the house music industry, including Tom Novy and Lenny Fontana.
They're own label Indistinct Records will launch in September 2017, providing a platform for Electronica
and the like.
Follow The Inaudibles:
FACEBOOK: www.facebook.com/TheInaudibles
TWITTER: twitter.com/WeAreInaudible
Follow Karmic Power Records:
WEBPAGE: www.karmic-power-records.com
SPOTIFY: open.spotify.com/user/karmicpowerrec
FACEBOOK: www.facebook.com/karmicpowerrecords
TWITTER: twitter.com/KarmicPowerRec
INSTAGRAM: www.instagram.com/karmic_power_records
SOUNDLOUD: @karmicpowerrecords
YOUTUBE: www.youtube.com/c/KarmicPowerRecords
INSTAGRAM: www.instagram.com/karmic_power_records
GOOGLE+: plus.google.com/u/0/+KarmicPowerRec
WIKIPEDIA: en.wikipedia.org/wiki/Karmic_Power_Records