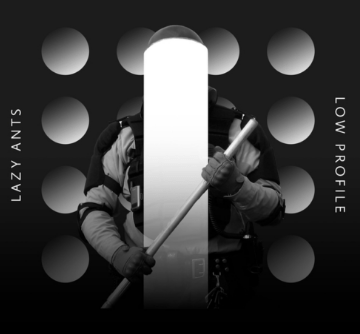 Lazy Ants - Low Profile
Filippo Fiorini aka Lazy Ants is a DJ/producer born in Fiuggi, but based in Rome for 15 years. He started with music production, then he approached the capital's nightclub world.
He began producing remixes for artists like Congorock, Crookers and Kubo.Shortly thereafter he released his first EP for Southern Fried containing "Na Ciphra" tune used by the legend Fatboy Slim to remix "Bust 'em up" by Crookers.
Also, his song "Carcola" feat. His Majesty Andrè was released on the successful album "Dr Gonzo" by Crookers, together with worldwide producers like Switch, Savage Skull and Hudson Mohawke. He collaborated with Mixmash, label of the Dutch DJ Laidback Luke, for which he created "M.i.n.i", his first progressive house song.
He produced the song "Chi to Rome" chosen by Groove Armada for the "All Gone Pete Tong 2012" compilation. His passion for electro is imbued with many other genres, first of all hip hop. He released the remix of the hit song "I'm in love with the Coco" by O.T GENASIS with DJ Stabber, released by Atlantic Records and reported by Complex magazine.
He is also working with the italian rapper Guè Pequeno on the album title track "Vero", released by Universal Music, and Def Jam Recordings. It is in the beatmaker roster of Dogozilla Empire label and he has an upcoming album with White Forest Records.