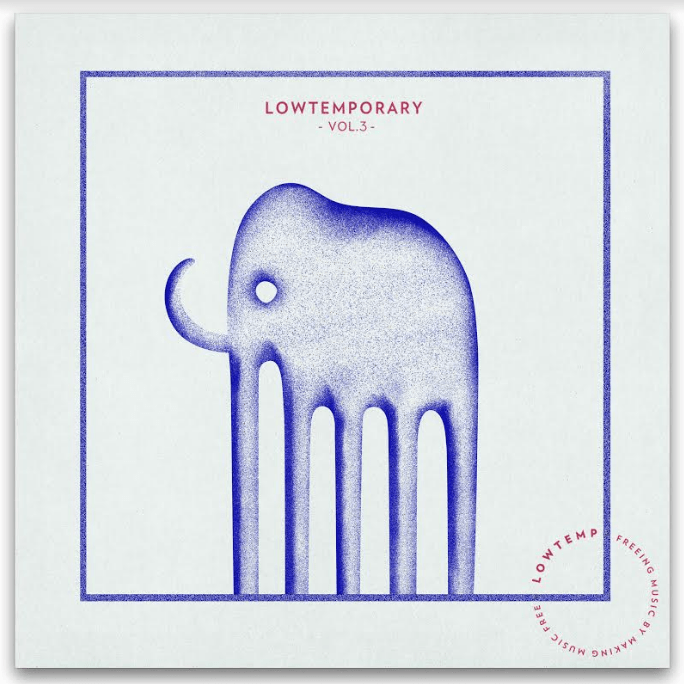 Lowtemp - Lowtemporary Vol. 3
The third installment of Lowtemp's compilation series once again brings together a diverse group of artists, both from the label's current roster and beyond. The project's focus is to showcase the label's highlights from the past year, while also making room to introduce a number of brand new single's and exclusive material from friends and label collaborators that has been previously unreleased.
Lowtemp regulars Anomalie, Beat Fatigue, K+Lab, Dreamers Delight, and, of course, Gramatik, are all present, and there are also contributions from some of the more recent signings like TheSpvceAge, Carneyval, Kotek, and RΔL. The last two artists mentioned also did a remix swap and reworked tracks from one another's respective EPs that are both premiered on the compilation. Some of the other exclusive material featured on the release includes tracks from Whynnel, a young Slovenian beatmaker with a penchant for abstract hip hop who is prepping his debut EP for Lowtemp, Adam Deitch, a member of Lettuce and Break Science who is probably well known to fans of the label, a collaboration between our analog synth maestro Luxas, and Portuguese artist Holly, and a young producer out of Serbia, Leuro.
As the goal is always diversity, most of the tracks certainly fall under the "electronic music" tag, but they range from festival rockers to extreme chillout – and there are a couple of surprises in there as well. Like the subtle, trip-hop inspired track from Benjamin Shock, and sultry R&B from Leuro. The compilation confirms that Lowtemp has no intention of restricting itself genre-wise, or be known by just one predominant sound. Quality music of all shapes and sizes is what the label is after.

Tracklist:
01. Whynnel – Alternate Ending
02. Adam Deitch – Chime In
03. Carneyval & Jackson Breit – It Ain't Love
04. Beat Fatigue – Audaciousness
05. K+Lab – Pull Up feat. Melodownz & Mustafa Akbar
06. Teo Collori & Momento Cigano – Tony Mitraglia (Anomalie Remix)
07. Gramatik – Satoshi Nakamoto Feat. Adrian Lau & ProbCause (Beat Fatigue Remix)
08. Dreamers Delight – Tell Me
09. K+Lab – The Worldly's
10. Gramatik – Corporate Demons feat. Luxas
11. RΔL – Interrelated (Kotek Remix)
12. Kotek – Falling (RΔL Remix)
13. Benjamin Shock & Marina Martensson – Its a Shame feat.Teo Collori (Original mix)
14. Luxas & Holly – Verde
15. TheSpvceAge – You feat. Tdot Illdude
16. RΔL & Heavnly – Fame
17. Dreamers Delight – Tidal
18. Leuro – Future Trapq