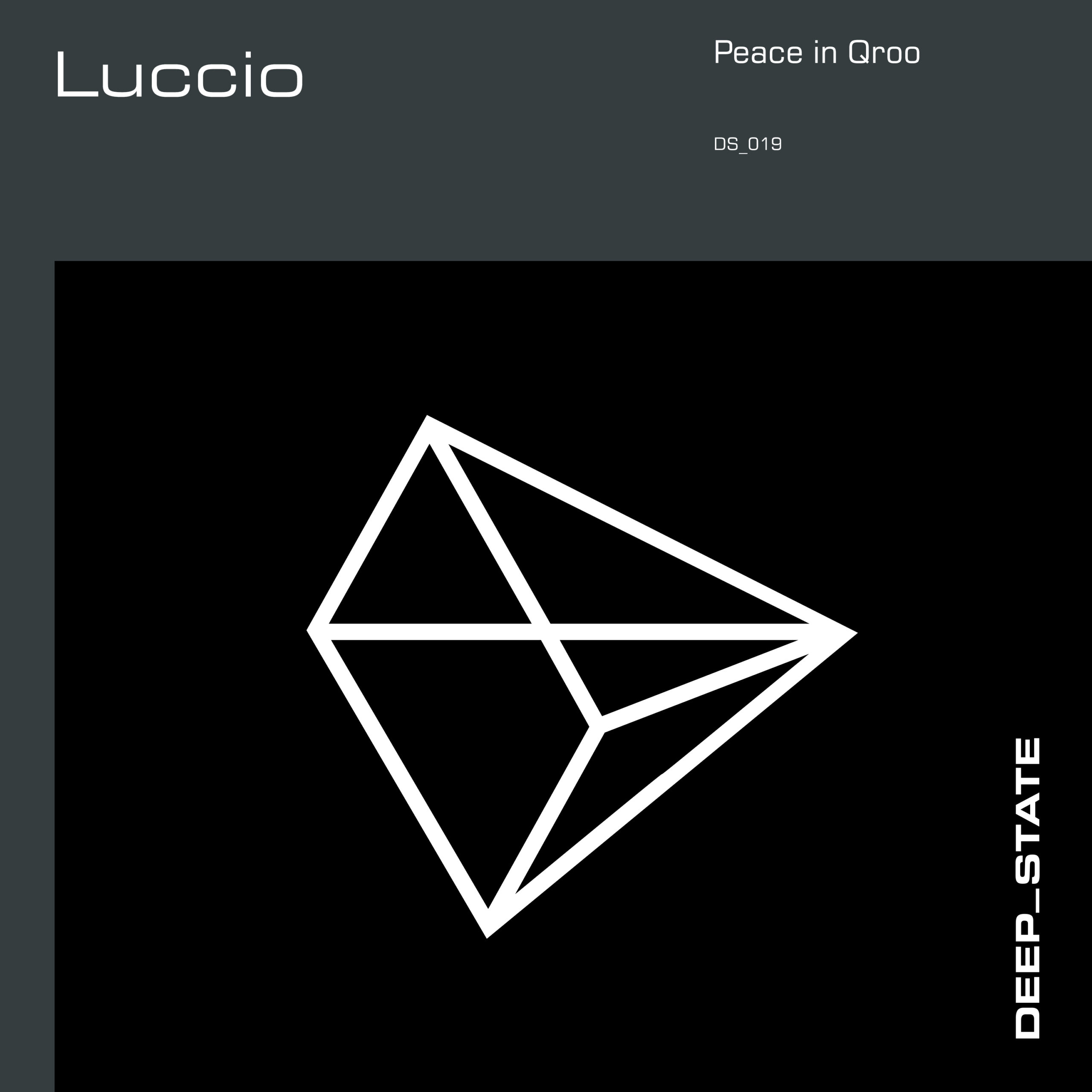 Luccio – Peace in Qroo
Deep State Recordings welcomes Luccio to the roster for our 19th release. The Miami native presents a progressive dream state monster, well suited to the blurry early morning hours.
Luccio is the man behind Florida's top venue TreeHouse Miami, and he shows his depth of knowledge for the deeper sounds in our latest release.
"Peace in Qroo" pairs dubbed out vocal phrases & a larger-than-life sense of space with arpeggiated flair in the synth work. DS019 includes a full vocal mix and a more stripped-back instrumental, which keeps itself more grounded in the 4×4 beat.
Releasing this August 12th on Deep State Recordings – Luccio's "Peace in Qroo".
Artist Social Links:

https://www.facebook.com/lucciomusicdj
Tweets by Luccio_dj
Label Social Links:

https://www.facebook.com/deepstatefb/
https://www.instagram.com/deepstate/?hl=en
Sales / Pre-sales Link: https://www.beatport.com/release/peace-in-qroo/3467293