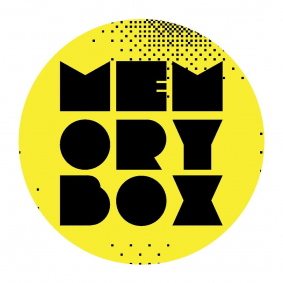 Luke Vibert & Robin Ball – X to C
Robin Ball's Memory Box builds on the success of early releases with a big new outing that features two of his own tracks and one from the legendary Luke Vibert.
Memory Box is a party that has hosted Derrick Carer, Trevino and A Guy Called Gerald among others, and is a place to hear proper acid house. Ball himself is a master of the genre and most often released on his own Groovepressure label, having been making music since his teens. Now his latest labour of love is once again reaffirming his status as a vital voice in the UK scene.
Luke Vibert has a rich history that makes him a key part of the UK's dance counterculture over the last 30 years. His always animated music is wild and inventive and comes on greats like Mo Wax, Warp and Planet Mu. Here he offers 'X to C', a wild melange of warped synth tones, grizzled basslines & acid flashes. It will twist and turn the dance floor inside out.
Robin Ball's excellent 'Gripper' is a corrugated bit of electric house music that never sits still. Pensive pads in the background are offset by a busy lead synth line and old school stabs that make it a perfectly timeless, energetic fusion of moods and grooves. Lastly, Ball serves up 'The Edge,' a brilliantly brash cut with stepping acid sequences, raw drum work and warped bass that distills decades of UK music into one essential track.
These are three devastating club cuts that expertly draw on the past, present and future of acid.
Tracklist:
01 Luke Vibert – X to C
02 Robin Ball – Gripper
03 Robin Ball – The Edge