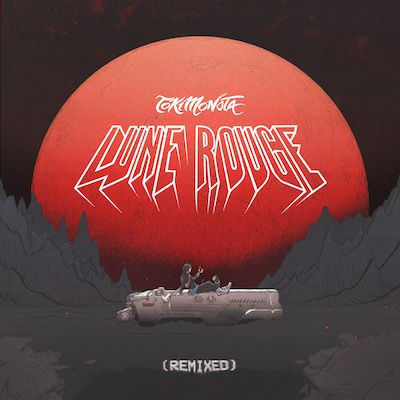 TOKiMONSTA - Lune Rouge Remixed
Acclaimed Californian producer Jennifer Lee aka TOKiMONSTA today shares Lune Rouge Remixed, via her own imprint Young Art Records. The project sees a host of exciting names provide their take on Lee's seminal 2017 release Lune Rouge.

The album features reworks from names scattered across the globe; from fellow Americans – Sofi Tukker, Sam von Horn & Justin Jay, Alexander Lewis and Penthouse Penthouse, to Japanese ambient producer Qrion, Brit Hugo Massien, emerging Canadian multi-instrumentalist Ouri, and Australia's percussive genius Plastic Plates. As well as Lune Rouge Remixed evoking international influence, the album features remixes from tastemakers straddling multiple musical sub-genres including legendary boogie-funk musician Dâm-Funk, bass-music innovator Holly, EDM DJ Felix Cartal and electronic R&B mainstay Kingdom.

TOKiMONSTA announced Lune Rouge Remixed via her Radio 1 Residency. Her 'Young Art Sound'show runs every third Thursday from January – June on BBC Radio 1. On air from 00:00-01.00, each show sees Lee invite a host of special guests to join her as she brings her unique, psychedelic hip-hop beats to the Radio 1 airwaves.

'Lune Rouge' was released last October and marked TOKiMONSTA's first album in four years. A smoky, patient, and cohesive 11-part offering, 'Lune Rouge' mixes modern sensibilities with old-school sounds to make for a heady brew of moonlit music. The release received support and praise from the likes of DJ Mag, The Quietus, DUMMY Mag, Hunger Magazine and Wonderland.