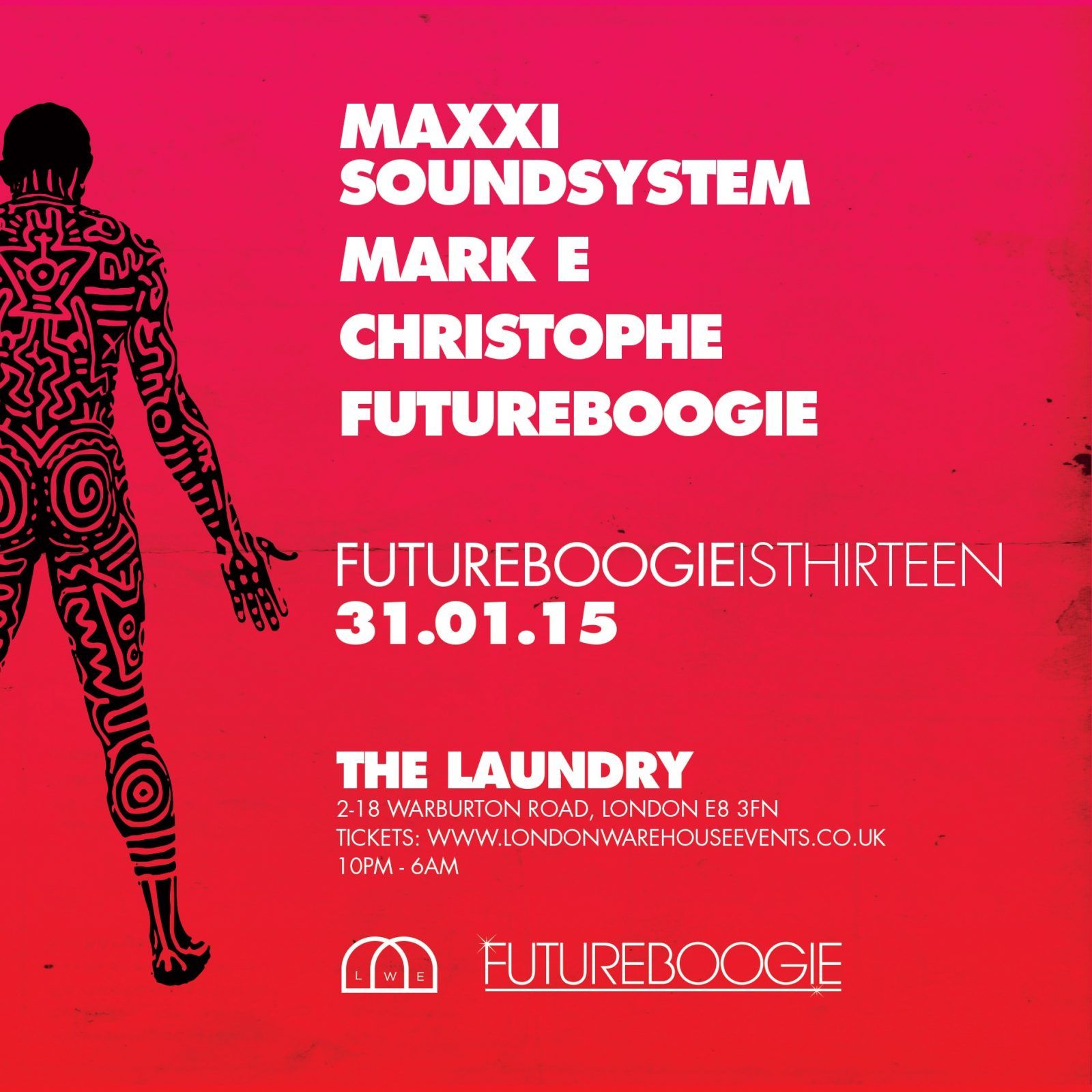 LWE presents Futureboogie is 13
On January 31st, Futureboogie returns to the capital to celebrate 13 years of putting on parties.

From humble origins as a club night in Bristol back in 2001 Futureboogie have taken their ethos and sound much further afield and become a globally recognised name. Now comprising of a record label, booking agency and management company, Futureboogie have brought unforgettable memories to the best festivals in the UK and beyond.
The 31st sees us welcome a couple of old family crew in the shape of Maxxi Soundsystem and Christophe alongside one of our newest recruits Mark E.
Needing no introductions Maxxi Soundsystem will be bringing his usual selection of upfront house music. To add to the family vibe, we've called on Christophe; a name Futureboogie fans will already be aware of thanks to his unswerving ability to hold a dancefloor.
Mark E's brand new Activity EP for the label, has garnered plaudits from across the board. The release continues to reflect the eclectic taste of both the label and its resident DJs Dave Harvey & Joe 90, who finish off the line up.
While 13 might be unlucky for some- for any club night to still be going strong for 13 years is surely testament to something; we're just not quite sure what…
Tickets:
1st Release – £15.00 +bf
2nd Release – £17.50 +bf
3rd Release – £20.00 +bf

T&Cs: http://londonwarehouseevents.co.uk/terms-conditions
www.londonwarehouseevents.co.uk