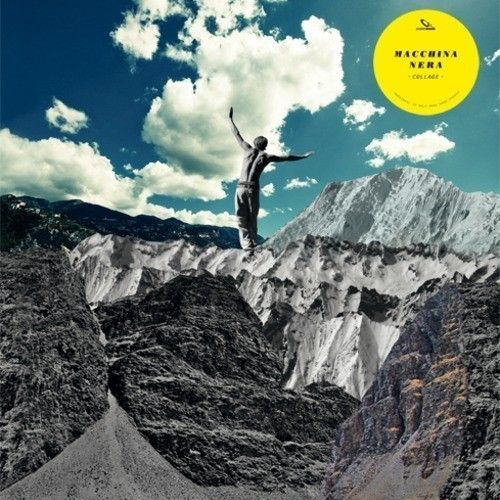 Macchina Nera – Collage LP
Pastamusik, Germany – for more than 10 years this Munich-based label has been issuing special musical tales from the underground, and since not all the stories have been told and not all the songs have been played and not all the cows have returned home yet, Pastamusik is ready to add another chapter within this tradition.
Pastamusik proudly presents "Collage" by Macchina Nera, it's first ever, long player (LP).
The talented Munich-based DJ/Producer Macchina Nera has already drawn some attention with his first release in 2005 (under a different alias), followed by several releases on different labels around the world. He finally found a solid home base with Pastamusik and the relationship has already resulted in a number of successful single releases. So, it was a logic consequence to take the next step and to compile the highlights from his last three years of productions into this debut album.
Munich meets Munich. Or even better – Munich meets the World. Then, all of a sudden the tracks of Macchina Nera became a regular fixture in the sets of switched on DJs around the globe. Fans already include the likes of: Coyu, Joris Voorn, Nic Fanciulli, Butch, Jozif, Peter Kruder, Maxxi Soundsystem, Kiki, Sebo K, Jimpster, Trickski, Edu Imbernon, Lee Burridge, the list grows ever longer…
It's no secret that Munich is named the most northern Capitol of Italy, and when you close your eyes during mid-summer then it really seems as if you hear the Mediterranean Sea and not the Isar River flowing through the city. Beer turns into wine, Weisswurst to Salami Milanese and BMW into Fiat. Well, not really… One thing that is definitely true is the common love of Italodisco that has linked the Bavarian capital for more then 30 years to the Italian Riviera. During the 1970's Giorgio Moroder made Munich an epicentre of Synth-Disco. "The Sound of Munich" captured the world's imagination in a flash and suddenly pop stars appeared everywhere. The general southern lifestyle is Pastamusik's driving force and not a temporary fashion. Macchina Nera, a mysterious alpine character fits into this magical situation perfectly.
He mixes up all the influences that have tasted so good to him over past decades, unveiling the pure soul of this exceptional talent. "Collage" is so full of love that it has turned all the Pastamusik co-workers to little creatures floating through the office on hand made hearts. Macchina Nera represents the Munich lifestyle and joy as (almost) no other.
So, this is where it all starts for Macchina Nera, with his first album, telling his tales in a unique symbiotic style of House, Disco, Techno and Funk. Little musical tales from the city and it's clubs, from all night dancing, glimmering dancefloors and dark corners, from big love and big dramas… even if it only lasts for one night. "Collage" is versatile and diverse, just like these nights inevitably are, the album's consistently energetic tracks are crammed full of unexpected twists and turns and intricate details that make them well worth it to listen a little closer. Remember his name!