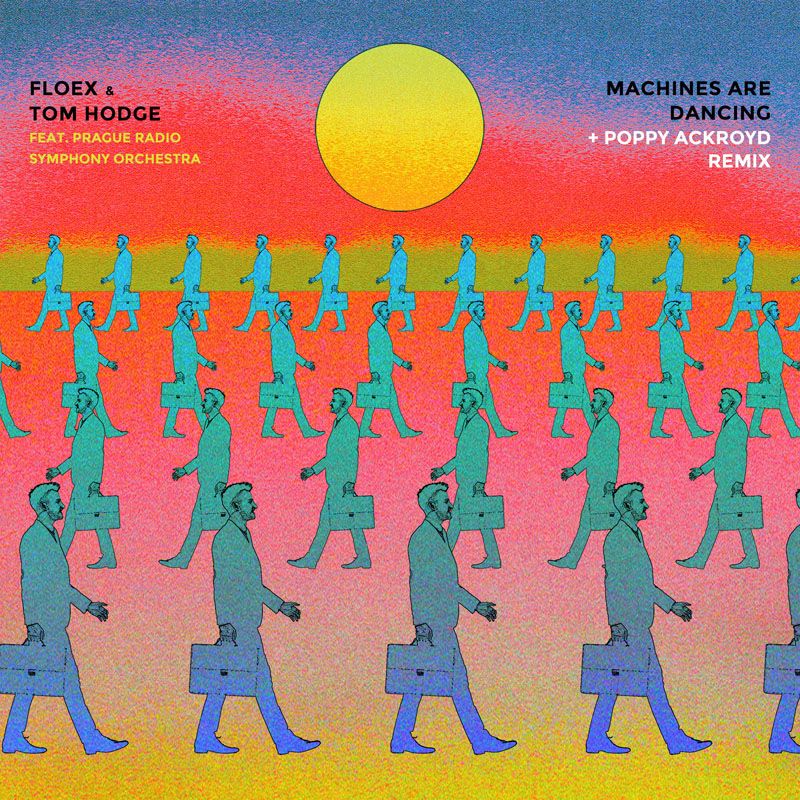 Floex & Tom Hodge - Machines Are Dancing (Poppy Ackroyd Remix)
Following singles 'Wednesday (Is The New Friday)', 'John Doe Arise EP', 'Prelude EP' and the album, 'A Portrait Of John Doe', Floex & Tom Hodge have announced that a fourth single release 'Machines Are Dancing EP' is now available. The 3-track EP, which comprises of lead album track 'Machines Are Dancing' features a remix and edit by Poppy Ackroyd,
The single is lifted from Floex & Hodge's collaborative album 'A Portrait Of John Doe', which has been released on Mercury KX to great acclaim.
'A Portrait Of John Doe' sees DJ/producer Floex (aka Tomas Dvorak, the Czech clarinetist, composer, producer and multimedia artist from Prague), and London-based Hodge (the British composer, pianist, and clarinetist, who recently scored McMafia), bring together classical and "avant-garde" electronic music.
The pair began working on the album after meeting at the Berlin festival in 2014, the project has taken three years to complete and saw the pair work together with the Prague Radio Symphonic Orchestra (PRSO) on the album to bring the music and their arrangements to life.
Poppy Ackroyd is a Brighton-based composer who's classically trained on violin and piano and makes music by manipulating and multi-tracking sounds from these two instruments. After two successful album releases 'Escapement' (with DVD 'Escapement Visualised' with visuals by Lumen) and 'Feathers' in 2014, Poppy signed to Bjork's label One Little Indian and released a 10-track acoustic solo piano mini-album called 'Sketches' in 2017 and a full album release 'Resolve' this year. Poppy is a member of Joe Acheson's live project Hidden Orchestra on Tru Thoughts Recordings, and has worked on numerous projects with other musicians, artists, filmmakers, animators, dancers and actors.
Floex & Tom Hodge said:
"We are looking for universal human stories, things that connect us. This is neither an apocalyptic or wildly optimistic vision, the album subject for 'A Portrait Of John Doe' is rather a search for modern human values. The theme of the album turns our attention to everyday moments of our lives, as a certain counterbalance to the unceasing pursuit of efficiency, singularity and uniqueness that is so characteristic of today's times. "
'PORTRAIT OF JOHN DOE' – TRACKLISTS
CD:
1. Inauguration Of Nobody
2. Wednesday (Is The New Friday)
3. Machines Are Dancing
4. John Doe Arise
5. I Dream Of Ikaria
6. Prelude I
7. Prelude II
8. Resurgence
9. Requiem
LP:
1. Inauguration Of Nobody
2. Wednesday (Is The New Friday)
3. Machines Are Dancing
4. John Doe Arise
5. I Dream Of Ikaria
6. Prelude I
7. Requiem