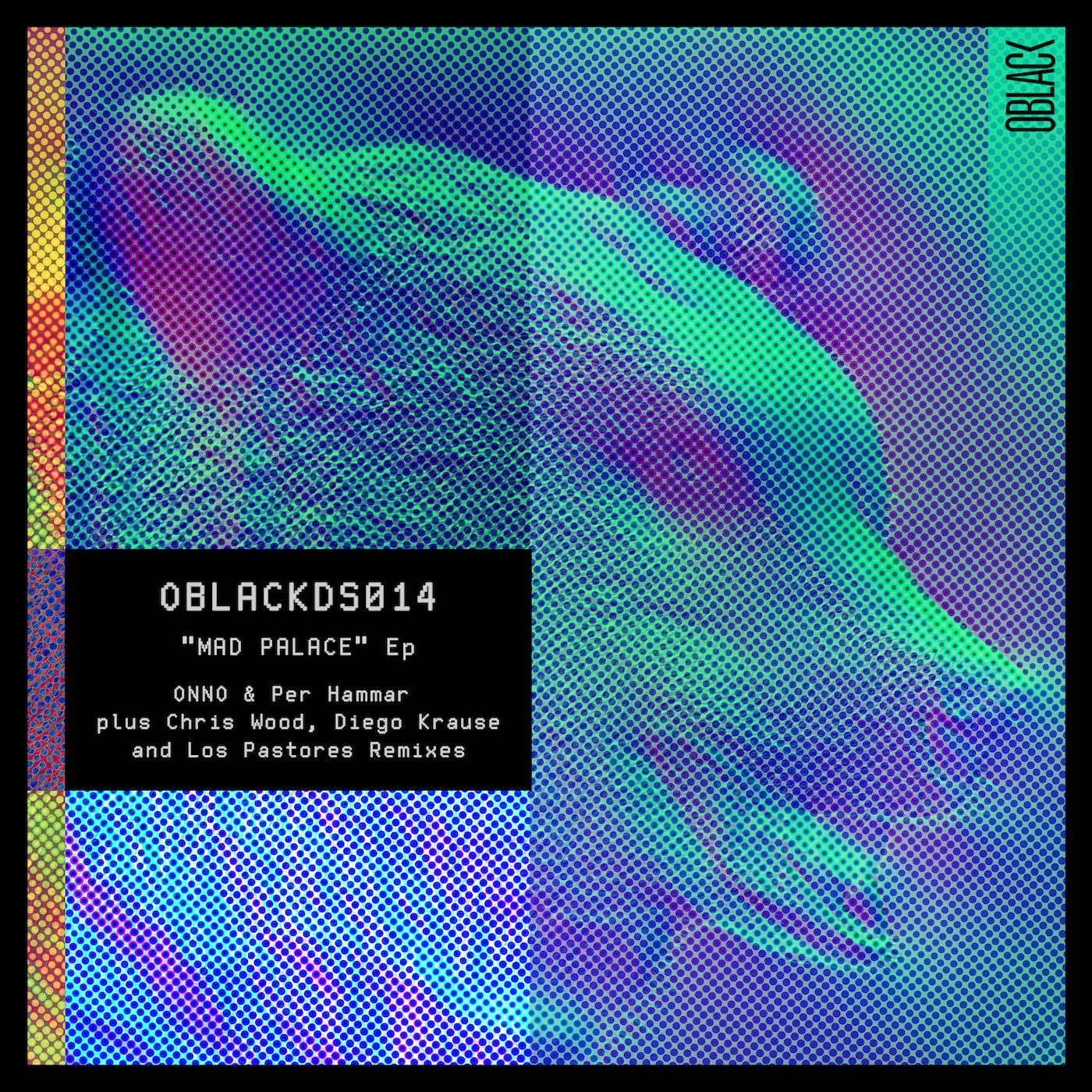 ONNO & Per Hammar - Mad Palace EP
Dutch DJ / producer ONNO joins Dirty Hands boss Per Hammar to deliver two deep cuts with remixes from Chris Wood, Diego Krause and Oblack founders Los Pastores this November.
ONNO has evolved from a bedroom DJ in Holland to playing some of Berlin's finest clubs including Panorama Bar and Watergate, whilst also releasing on a plethora of labels including Viva, Get Physical and Moon Harbour. Meanwhile, Per Hammar has been building a following with his Dirty Hands and 10Years labels when not appearing on Danse Club Records, Extravaganza and Avotre. With such impressive backgrounds, it is easy to see why label heading duo Los Pastores chose ONNO & Per Hammar for the next release in the Oblack Digital Series.
Opening with the release's title track, we are instantly hit by swinging percussion on top of a grooved low- end, otherworldly synths and the occasional transitional vocal lick. Frankfurt's Chris Wood provides the first remix, gripping motifs and warped samples give the track an intense energy before Beste Modus co-owner Diego Krause's crunching drums and distorted bass give his take on 'Mad Palace' a murky feel.
ONNO & Per Hammar's 'Restored Muse' offers a more dubbed out atmosphere with subtly complex percussive rhythms, captivating variations and delayed chords echoing throughout until Los Pastores transform the track into a powerful dancefloor cut with weighted bass tones and mesmerising risers which underpin the synthesised oddities from the original.
ONNO & Per Hammar's 'I Believe' drops on Oblack Digital Series on 13th November 2017.
Tracklist:
1. Mad Palace (Original Mix)
2. Mad Palace (Chris Wood Remix)
3. Mad Palace (Diego Krause Remix)
4. Restored Muse (Original Mix)
5. Restored Muse (Los Pastores Remix)
https://twitter.com/onnomusic
https://soundcloud.com/onno
https://www.facebook.com/perhammarofficial
https://twitter.com/perhammar2000
https://soundcloud.com/per-hammar