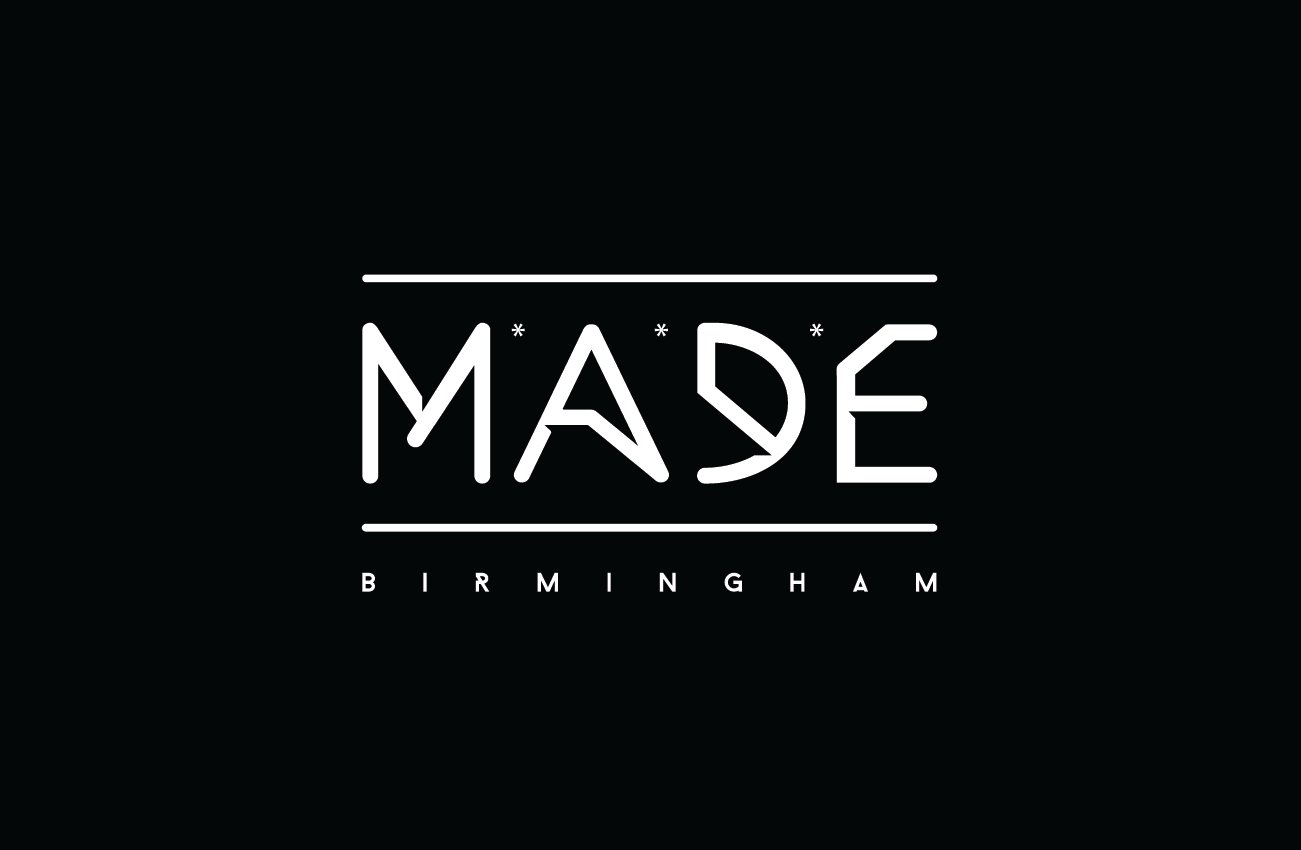 M*A*D*E BIRMINGHAM
GLOBALGATHERING GROUP AND THE RAINBOW VENUES PRESENT
M*A*D*E BIRMINGHAM

Worldwide electronic music brand GlobalGathering Group and the multiple club warehouse Rainbow Venues have joined forces to bring a fresh and exciting new event concept to Birmingham. A multifaceted location with both indoor and outdoor elements including an outdoor arena showcasing the headliners, the Digbeth complex is the perfect backdrop for M*A*D*E.
Uniquely combining world-class dance music with exclusive art and street food, M*A*D*E Birmingham (Metropolitan Arts & Dance Event) will present visitors with a multi-genre event featuring some of the UK's most distinguished club brands including UKF Live, Viva Warriors, Spectrum FACE, Seedy Sonics and 2:31 alongside headliners Chase & Status, Annie Mac, MK and Netsky.
A series of day and evening events, the M*A*D*E concept is a strategic collaboration between Birmingham's own GlobalGathering and discerning clubbing venue Rainbow Venues. Working alongside key partners and artists with roots and association in Birmingham, M*A*D*E will showcase the second city's reputation as a groundbreaking, innovative and diverse creative hub.
M*A*D*E aims to continue on the same trajectory, paving the way for a new era of large scale events that will look to bring a diverse range of music back to a city that has always had it's roots deep in underground music. With an artwork campaign of photographs from the city of Birmingham and food from Birmingham's original street food event, Digbeth Dining Club (recent winner of the coveted 'Best Street Food Event' prize at the National British Street Food Awards), the event series is a true ode to the city in which it is M*A*D*E.
Spread across the first four days of summer 2014, the event is to open on Friday 2nd May until Monday 5th May. The charismatic Rainbow Venues and its array of spaces including the outdoor arena, Rainbow Warehouse, The Rainbow Garden and the adjoining street that stretches underneath 18th century viaducts, create the perfect backdrop for M*A*D*E. With day tickets priced at a very reasonable £21.50 and evening tickets from £15 and further line-up and event announcements coming soon, M*A*D*E looks set to cement Birmingham's reputation as one of the UK's most exciting hubs for both food and music.
FRIDAY 2nd MAY – MONDAY 5th MAY 2014, DIGBETH ENTERTAINMENT DISTRICT
FEATURING DJ SETS FROM:
CHASE & STATUS, ANNIE MAC
MK, NETSKY, CAMO & KROOKED, FEED ME
JAGUAR SKILLS, MATHIAS TANZMANN, STEVE LAWLER
HOT SINCE 82, REDLIGHT, BONDAX, MERIDIAN DAN (PA), KOVE
MAJOR LOOK, LETS BE FRIENDS, BREAKAGE, DIMENSION
TOM SHORTERZ, MAK & PASTEMAN
PLUS MANY MORE
IN ASSOCIATION WITH:
UKF LIVE, VIVA WARRIORS, SPECTRUM, 10:31/2:31, FACE
SEEDY SONICS, DIGBETH DINING CLUB
THE BRITISH STREET FOOD AWARDS
DAY TICKETS FROM £21.50 // NIGHT TICKETS FROM £15
www.m-a-d-e.com/tickets
Website: www.m-a-d-e.com
Facebook: www.facebook.com/wemadethis
Twitter: www.twitter.com/made_hq
M*A*D*E BIRMINGHAM 2014 PROGRAMME
FRIDAY 2ND MAY
Digbeth Dining Club Presents
The British Street Food Awards (Regional Heat)
Venue: The Arena
Times: 17:00-00:00
Tickets and programme TBA
SATURDAY 3RD MAY
DAYTIME – UKF Live & Seedy Sonics
Venue: The Arena and Air Car Park
Time: 14:00-23:00
Line-up:
The Arena – UKF Live
Chase & Status (DJ Set) & Rage
Netsky
Camo & Krooked
Kove
Breakage
Dimension
LFM & Mali
Air Car Park – Seedy Sonics
Seedy Sonics and Friends
NIGHTTIME – Spectrum
Venue: The Textiles Factory
Time: 22:00-06:00
Line-up:
Feed Me (DJ Set)
Meridian Dan
Lets Be Friends
Major Look
Pete Spectrum
Special Guest:
Jaguar Skills
SUNDAY 4TH MAY
DAYTIME – 02:31PM
Time: 14:31-23:00
Venue: The Arena and Air Car Park
Line-up:
The Arena
Annie Mac
MK
Redlight
Bondax
Tom Shorterz
Pete Graham
Air Car Park
Tom Shorterz & Friends
NIGHTTIME – Street Carnival & Warehouse Party
Time: 22:31-06:00
Venue: The Street, The Warehouse and The Garden
Line-up:
The Street: Viva Warriors
Steve Lawler
Special Guest TBA
Mathias Tanzmann
The Warehouse: FACE
Hot Since 82
BareSkin
Bunny, Bleepz & Croft
Lopaski
The Garden: 10:31PM
Mak & Pasteman
Tom Shorterz
Cause & Affect
Alex Parkin
Serene
MONDAY 5TH MAY
Line-up and programme TBA
Tickets
Tickets for M*A*D*E Birmingham, available from: http://www.ticketarena.co.uk/index:egsearch.html?keyword=M*A*D*E
SATURDAY 3RD MAY
Saturday Day tickets from £21.50 + bf
Saturday Night tickets from £15 + bf
Saturday Day & Night tickets from £33 + bf
SUNDAY 4TH MAY
Sunday Day Ticket from £24.50 + bf
Sunday Night Ticket from £20 + bf
Sunday Day & Night ticket from £39 + bf
MONDAY 5th MAY
EVENT 6:
Entry and event TBA