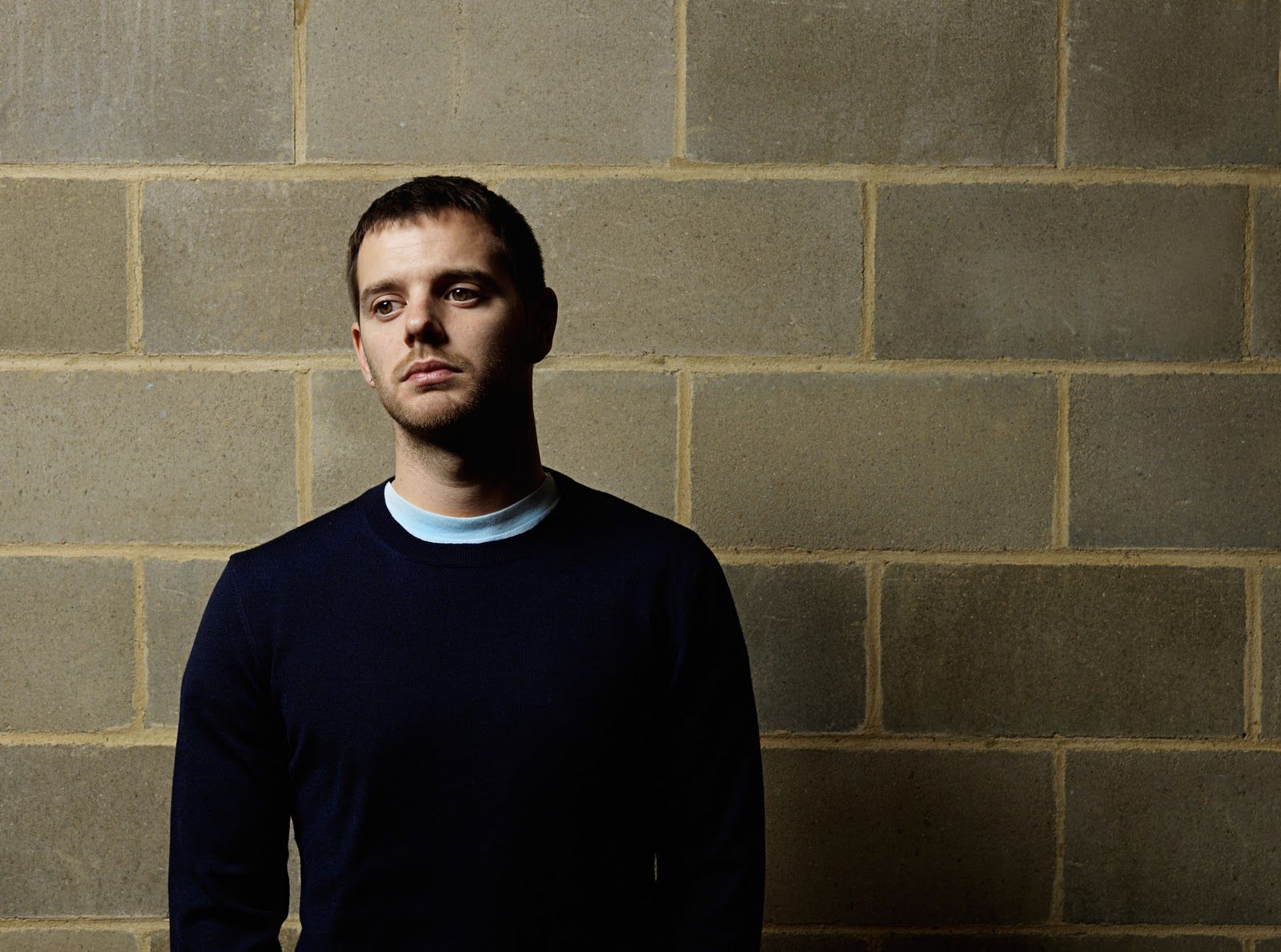 Madness announce Mike Skinner, Ms Dynamite, Congo Natty, Lee 'Scratch' Perry for Clapham Common
Madness have announced the next artists for their House Of Common festival this August Bank Holiday Monday. Joining the band will be Mike Skinner & Murkage present Tonga, Ms. Dynamite, Congo Natty & UK All Stars, Kiko Bun, and Lee 'Scratch' Perry. These names will appear alongside Toots & The Maytals, David Rodigan, and Norman Jay MBE.
House Of Common on Clapham Common will host a collection of some of the world's best-loved musical spirits and creators, coming together for a unique and one off celebration of music and culture. The one-day, outdoor event features a line-up specifically curated by Madness, culminating with an exclusive headline performance by the band. 'House of Common' will feature a further twenty bands and DJs across two stages, and with some outstanding guests yet to be announced,
Madness are one of Britain's best loved pop bands, holding the record for most weeks spent by a group in the 1980s UK singles charts. The last decade has been their strongest to date with the release of two hugely successful studio albums; 'The Liberty of Norton Folgate' and 'Oui Oui, Si Si, Ja Ja, Da Da', and over 500,000 album sales in the UK alone. In 2015 Madness presented their biggest UK tour to date with 'Grandslam', with 2016 promising more of everything..
JOINING MADNESS, TOOTS & THE MAYTALS, DAVID RODIGAN AND NORMAN JAY MBE…
CONGO NATTY & UK ALL STARS
MIKE SKINNER & MURKAGE PRESENT TONGA
MS. DYNAMITE
KIKO BUN
VERY SPECIAL GUEST: LEE 'SCRATCH' PERRY
CONGO NATTY & THE UK ALL STARS *UK FESTIVAL EXCLUSIVE*
UK ALL STARS Ft. Congo Natty, Congo Dubz, Daddy Freddy, Top Cat, Tenor Fly, Tippa Irie, General Levy, Sweetie Irie, Nanci & Phoebe and introducing Kaya Fyah
Proto-jungle revolutionary Congo Natty is the first act to join the already superb line-up at House of Common. Linking reggae with Jungle, Congo Natty is one of the most unique figures in British music. Travelling to Ethiopia and Jamaica, the MC returned to England to release his 'Jungle Revolution' album in 2013. More recently, the music mogul has been performing sell out events alongside David Rodigan in Bournemouth and headlining the Horizon Festival's launch party at Brixton Jamm. For this special event, Congo Natty gathers a selection of fellow dub heavyweights, like General Levy, Sweetie Irie, Daddy Freddy and Top Cat, for his UK All Stars performance, which pays homage to the innovators, the MCs and the selectors who make the UK scene what it is. Featuring a host of guests, UK All Stars finds Congo Natty retaining the vitality, which originally made him such a force to be reckoned with. With their last and only performance selling out at Electric Brixton two years ago, House of Common is the first festival to showcase this line up and so marks a historic coming together of a scene which lies at the roots of so much that we now take for granted in UK music.
MIKE SKINNER & MURKAGE present TONGA
After a hugely successful period with iconic group The Streets, Mike Skinner has cemented his solo success since the group disbanded in 2011 with a variety of solo projects. As a DJ, his sets span the spectrum of garage and house via hip-hop and grime, playing in clubs and festivals across the world. He has kick started his own club night, Tonga with Manchester-based music and arts collective Murkage, seeing huge success. "We like to keep Tonga as scuzzy as possible, while we're as baller as we can be" is how Mike Skinner describes his and Murkage Dave's club night. Heavily emphasising their 'party bass' music policy, TONGA is coming to Clapham Common to cause absolute bedlam. As a connoisseur of blending UK garage with hip hop vocals, and respected for his lyricism, Mike Skinner has become synonymous with one of the most celebrated sounds to come out of the UK in the last two decades.
MS DYNAMITE
Like many of the UK's great artists, Ms Dynamite grew up listening to reggae and hip-hop, and first started out on pirate radio stations, namely RAW FM. After meeting Sticky, the two began to work on her debut single 'Boo!' Going on to create her first full-length record 'A Little Deeper, which was critically acclaimed for it's vitality and intelligence, this featured her career defining and hit singles 'Dy-Na-Mi-Tee' and 'It Takes More'. In 2002, Ms Dynamite became the first black female artist to win a Mercury Music Prize, ahead of the legendary David Bowie. In addition to this, she also won two BRIT Awards in 2003 cementing her place in UK music history. The fiery North London girl brings her underground sound to Clapham Common this August Bank Holiday.
KIKO BUN
Half Panamanian, half Italian but 100% South London, Kiko Bun is the next unstoppable act to be performing at House of Common. Brought up with the sounds of dub and rock steady, Kiko Bun's passion for the genre started when he was very young. Playing the violin for numerous years, Kiko's first musical awakening was classical, before turning to salsa, hip-hop and then reggae. After supporting the reggae royalty 'The Wailers', Kiko Bun has gone on to be singed by Island Records, embarking on his own UK tour and releasing a new album this summer. Kiko has stored London's splattering of styles in his musical DNA, and this is reflected in his performances where you can feel his reggae vibes whilst still incorporating the numerous influences of his hometown.
+ VERY SPECIAL GUEST
LEE STRACH PERRY
Dub luminary and stalwart of the reggae scene, Lee 'Scratch' Perry is the very special guest on our mammoth bank holiday line-up. Perry is a towering figure in reggae – a producer, mixer and songwriter who helped to shape the sound of dub and made reggae music such a powerful part of the pop music world. Born into poverty in Jamaica, Perry pulled himself up through the jungle of the Jamaican music industry, producing some of the most influential acts in reggae history Bob Marley & The Wailers and the Congo's to name but two. Standing as one of the most elusive figures in modern music, Perry continues to release bizarre, puzzling and magical music, 55 years after he began. The legend celebrated his 80th birthday earlier this month in a historic night of roots and bass at Electric Brixton. Featuring Mad Professor, Trojan Sound System and Channel One Sound System, Perry proves that even at 80 years old, he is still the King.
Madness presents House of Common
Bank Holiday Monday 29th August
Clapham Common, London
12.00 – 22.30
£37.50 tickets selling fast
LINE UP SO FAR…
JUST ANNOUNCED
CONGO NATTY & THE UK ALL STARS
MIKE SKINNER & MURKAGE PRESENT TONGA
MS. DYNAMITE
KIKO BUN
VERY SPECIAL GUEST: LEE "SCRATCH" PERRY
JOINING
MADNESS
TOOTS & THE MAYTALS
DAVID RODIGAN
NORMAN JAY
"We are honoured and privileged that London has found us a place where for one day every year we can have our very own festival, we here by name that day House of Common. See you in Clapham Madheads… For the love of the common people." Madness.