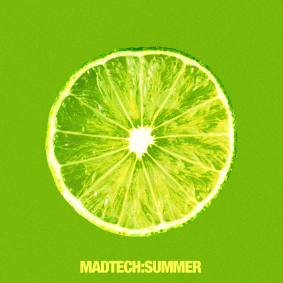 Various Artists - Madtech Summer 2018
MadTech presents their 'Summer 2018' compilation including six exclusive tracks from Jhonsson, Sydney Blu, Cerillo. Jame Moorefield and more.
With summer drawing ever closer MadTech prepares its summer compilation with brand new tracks from Jhonsson, Sydney Blu, Cerillo, Jame Moorefield, Nolan & Bjorn Maria and Archie B.
Jhonsson kicks things off with 'Catch Me', a high-octane cut with a thumping bass groove that leads into Sydney Blu's 'Runaway', seeing the Canadian bring short, dramatic piano progression stabs and filtered vocals. Ireland's Cerillo is up next with 'Be With Me' which utilises rugged drums and stuttered vocals before Illyus & Barrientos step up to remix Let The Machines Do The Work X Jesse Boykins III's track 'The Rain' with plucky synths and choppy vocals.
'The Dearest' by Jame Moorefield is next with funk-infused bass lines and shuffled rhythms ahead of Nolan & Bjorn Maria's 'Jeopadarise' which employs delayed cosmic chord stabs and hip-hop vocal samples. Theft is next with 'Third Year' delivering a heavily modulated low end, short plucked synths stabs and an amalgamation of organic percussion before Archie B rounds things off with 'Want My Love', bringing a pulsating bass line and vocals uttering the track title to convey an upbeat finish to the package.
MadTech Records 'Summer 2018' drops on 27th July 2018.
https://www.facebook.com/madtechrecords/
https://www.madtechrecords.com/
Tracklist:
Jhonsson – Catch Me
Sydney Blu – Runaway
Cerillo – Be With Me
Let The Machines Do The Work X Jesse Boykins III – The Rain (Illyus & Barrientos Remix)
Jame Moorefield – The Dearest
Nolan & Bjorn Maria – Jeoparadise
Theft – Third Year
Archie B – Want My Love