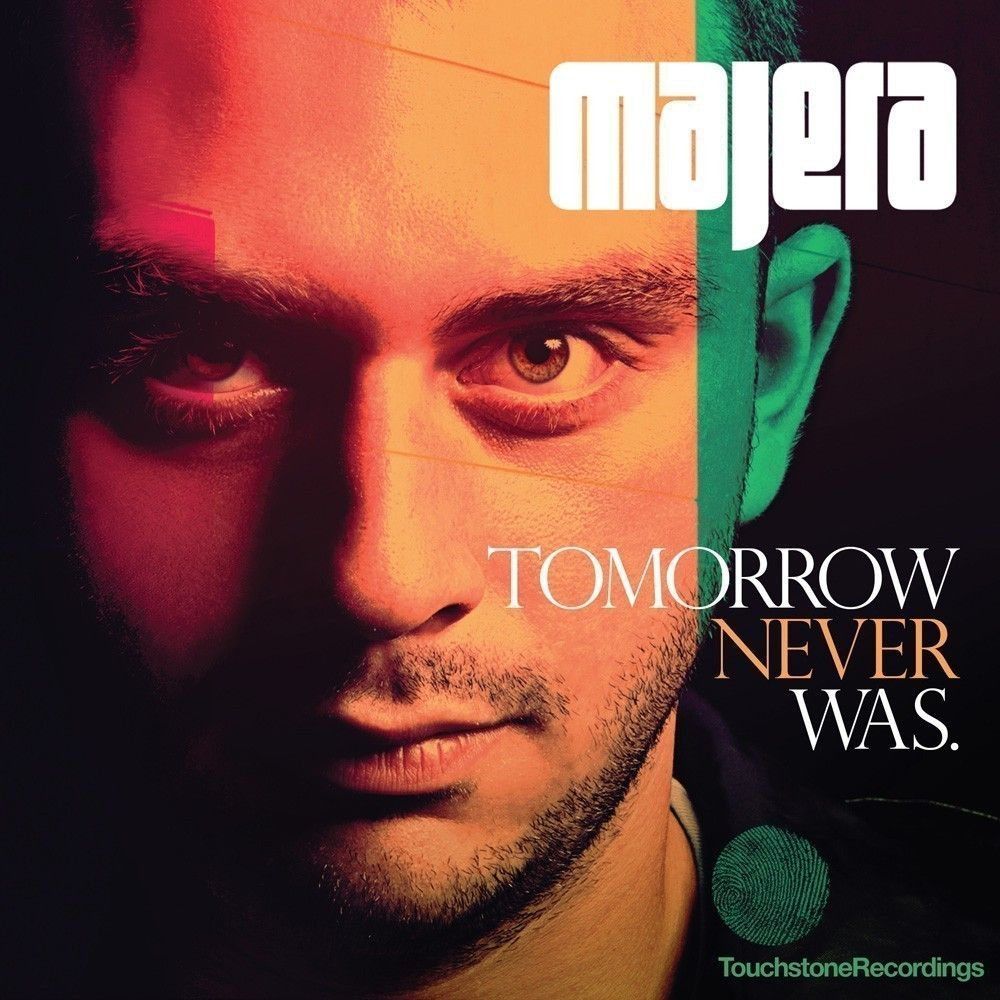 Majera – Tomorrow Never Was
Over the last 2 and a ½ years, in quick succession, Solarstone's Touchstone Recordings have delivered some 30 DJ-champed singles outings to the scene. In the summer of 2014 that was crowned by the release of the label's debut compilation album – the Walsh & McAuley mixed 'Touchstone Recordings Vol. 1'. Now Solarstone is delighted to deliver another next-step in the label's progression. 'Tomorrow Never Was' marks the first artist album release in Touchstone's compact yet illustrious history and sees Engin 'Majera' Ogutveren deliver an 11-track-strong body of music to the label's door.
The Australian's most recent EP release 'Till We Meet Again'/'Remember When' drew a pantheon of heavyweight spinning support, lit up the Beatport chart, generated a stellar fan reaction & bagged a 9/10 DJ Mag UK Single of Month review.
With his leitmotif of wistfully, enigmatically titled (and sounding) tracks, Melbourne's Majera now cultivates that singles success into a trance/progressive/trance-progressive tipped long-player. 'Tomorrow Never Was' is an album that will enrapture on first listen, but through its endless repeat-listen intricacy has all the makings of a minor classic in its own right.
Throughout its 11 original tracks, 3 bonus remixes and close to 2 hours of soundcraft, 'Tomorrow' Never Was' takes its musical cues from the proverbial North, South, East & West of trance music.
The album begins in the 100bpm-ish lounge-core realm, with atmosphere-inducing tracks like the lilting 'Find Your Way', the deeper sonic prowl of 'Nothing Is Forever' & 'Before You Go's glacially cool ether. Traversing into club mode, it hikes the progressive foothills with the otherworldly catchment of 'Remember When'. 'Drawn To Depth' and 'Able To Forget' meanwhile have the album dipping into ravines that foreshadow altogether darker sonic matter.
Boxing clever with its styles, 'Tomorrow' also delivers no small amount of floor stridence, exemplified by the tech-trance thrust of 'Te Echo De Menos' and the starkly bleeping tubular haunt of 'Enola's Chorus'. Latterly it scales loftily uplifting heights with tracks like 'No Turning Back', the album's spiritually anthemic title track and 'Till We Meet Again' (a "chest swelling" number said DJ Mag, that was "goddamn lump-in-the-throat big 'n' gorgeous!").
The bonus edition of the album also features far-and-wide remixes of Majera's 'Velvet Sun', 'Nothing Is Forever' and 'Te Echo', with Moonsouls, Matt Bukowski and Walsh & McAuley all delivering rework radiance.
Vastly atmospheric and unceasingly evocative, 'Tomorrow Never Was' is also an album that is painstakingly crafted and intricately, infinitely complex. Discover 'Tomorrow' for yourself from December 1st 2014.