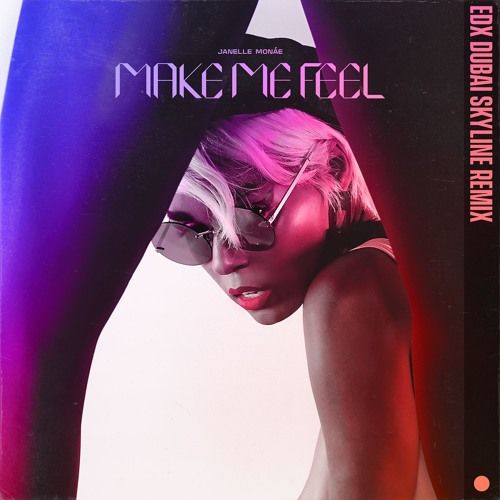 Janelle Monáe - Make Me Feel (EDX Dubai Skyline Remix)
Following one of his busiest, most successful Miami Music Weeks to date at the end of March, EDX now celebrates his fourth release in as many months, as he delivers another sublime remix for more pop royalty.
This time turning his expert hand to GRAMMY® nominated singer-songwriter/performer/producer/actress and activist, Janelle Monáe's recent chart hit, Make Me Feel, the EDX Dubai Skyline Mix will be released on Friday, April 6 via Atlantic Records

Internationally renowned for his versatility in the studio, both with original mixes and commissioned edits, this latest cut sees Maurizio Colella back to his Dubai Skyline ways, as he follows up on his critically acclaimed remix work for the likes of Charlie Puth and Lika Morgan back in 2017. Brimming with playful energy amidst Janelle Monae's infectious top line, expect to hear this dropped from continent to continent as the Swiss maestro continues to export his signature sounds to packed dance floors all across the globe.