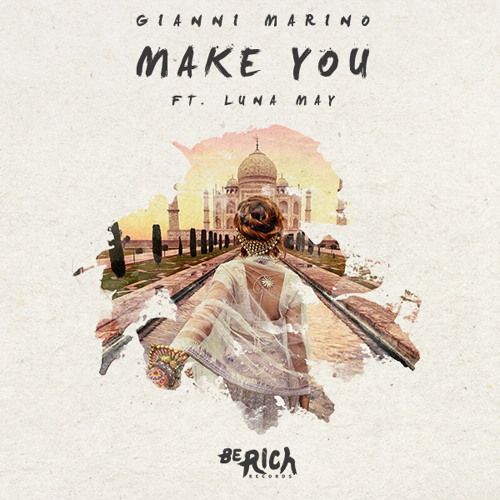 Gianni Marino ft. Luna May - Make You
From co-writing for Major Lazer to remixing Mike Posner, Flo Rida and playing the biggest festival in Asia, Holland-based producer Gianni Marino has been quickly rising the ranks worldwide and his new single Make You is only adding fuel to the fire.
Fresh off the back of a busy streak in which he's clocked up millions of spins on Spotify and support from the likes of Chill Nation, Suicide Sheep, and Dancing Astronaut, Marino has boasted releases and remixes on labels such as Sony, Atlantic, Barong Family, Mad Decent, Dim Mak and Armada. With vocals penned by Alex Burnett (Alison Wonderland, Hayden James, George Maple) and featuring Australian songstress Luna May, Make You is poised to give some of the biggest tracks of the year a run for their money.
Gianni's diverse production and evolving creative touch has seen him span across a spectrum of sounds from hip-hop to jungle terror, including collaborations with 4B, ETC!ETC!, Dirtcaps, Junkie Kid, Major Lazer and more. His signature style – which he refers to as 'Asian Bass' – is filtered with sounds from across the East, a tribute to his oriental roots.
With a gold and platinum record in Holland recently added to his name, one things for sure: Make You ft. Luna May is set to take Gianni Marino to new heights. Grab your copy from Be Rich Records from 21st July 2017 onwards.
BUY LINK:
SOCIAL MEDIA:
https://soundcloud.com/giannimarino
https://www.facebook.com/djgiannimarino
https://twitter.com/GianniMarino
https://www.instagram.com/djgiannimarino/