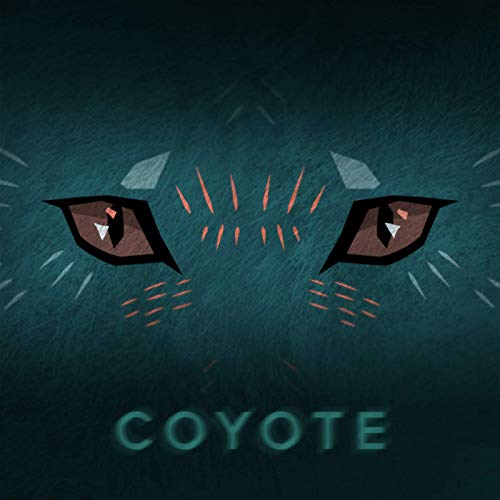 Mako – Coyote
Los Angeles based artist, producer and songwriter Mako just released a new indie-infused single "Coyote," on Ultra Music. "Coyote" is unlike any other music the producer has put out – the soulful textured piece tells a somber story, as Alex Seaver lets his musical prowess show through with a complex guitar-driven melody and passionate basslines.
Released with a companion animated video, "Coyote" is a hauntingly beautiful track that unfolds like a Pandora's box of sound. Layered with dissonant guitars, Seaver's digitally warped vocals, organic electronic elements and tripped-out drum patterns, "Coyote" weaves in and out of driving yet minimalistic rhythms, cinematic orchestral instrumentation and atypical arrangements and time signatures rarely heard in electronic- and pop-based music. At times, the muted bass borders on IDM, the synths flirt with experimental electronica and the ethereal keyboards edge toward ambient territory, creating a soundscape that's dark, chaotic and stunning all at once and ultimately impossible to categorize. That is a deliberate move on Seaver's part.
"I can't imagine the song fitting easily into any existing box of music," Seaver says of "Coyote." "You've got the tenants of what makes my music mine, like orchestral and cinematic elements playing through it, my voice and my sensibility of songwriting, which is more pop-melodic, but with melancholic lyrics. But then the song just goes off into the woods for a while. I can't properly describe what this track is in less than a monologue, but it's probably one of the things I like most about it."
Altogether, "Coyote" gives fans and listeners a first glimpse into Mako's new creative direction, which Seaver will explore in his forthcoming album, scheduled for release in fall 2019 via Ultra Music. As the lead single off the album, "Coyote" represents pure creative freedom for Mako.
ABOUT MAKO
Mako is the creation of Los Angeles-based producer/singer/songwriter/composer and Juilliard School-graduate Alex Seaver. Originally founded in 2011 as an electronic duo, alongside former member Logan Light, Mako today operates as a one-person act that spans the worlds of alternative pop, indie rock and electronic music, with Seaver leading the way as the sole producer, songwriter, frontman and creative force behind the project.
As Mako, Seaver has also crossed into TV, film and video game music scoring. He's worked closely with world-renowned video game developer and publisher Riot Games, resulting in a relationship that has produced a number of collaborative projects, the first of which was their remix of "Piercing Light," the theme song for the global video game League of Legends. Seaver then co-wrote and co-produced "Legends Never Die" by Against the Current, the official theme song for the 2017 League of Legends World Championship, in addition to singing on the remix version from Alan Walker.
In September 2018, Mako released "RISE," a collaboration with the Glitch Mob and the Word Alive, which was the official theme song for the 2018 League of Legends World Championship and has since garnered +107 million YouTube streams. Most recently, Mako co-wrote and co-produced the League of Legends release "Awaken," featuring Valerie Broussard, which has garnered +33 million YouTube views since its release in January 2019.
Mako first broke into the mainstream with Hourglass, their 2016 debut album for Ultra Music.
Hourglass, which mixed elements of pop, indie rock and dance music, marked an artistic shift in the Mako sound, one of many to come, which saw Seaver moving away from dance floor-centric music toward a more electronic-pop sound. Following the departure of founding member Light, who is still one of Seaver's closest friends and greatest supporters, Mako released "Breathe" (December 2017, Ultra Music), which marked their arrival as an alternative pop act. To date, the track counts +20 million Spotify streams.
[yt]https://www.youtube.com/watch?v=i0v6xKe2M0Q[/yt]