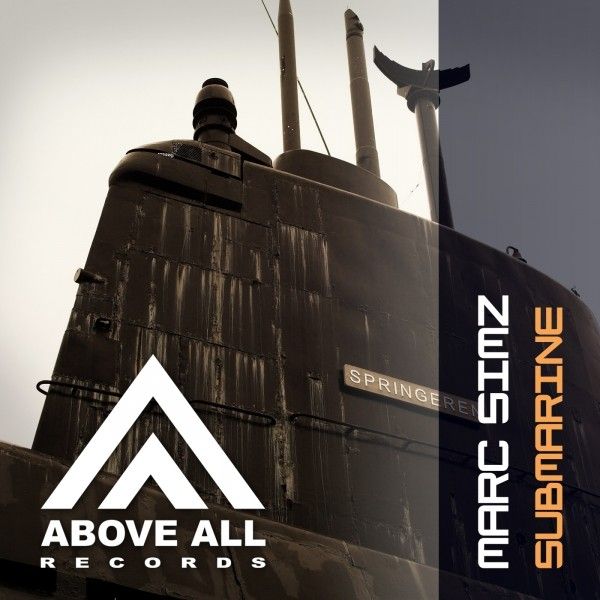 Marc Simz – Submarine
'Submarine' is Marc Simz's latest Trance effort released via Above All Records. The Dutch DJ and producer is already making waves within the electronic music world, being the top selling artist for labels such as: In Trance We Trust, Eternity Recordings, White Soho, and Audio Re-Surge Records, whilst also establishing himself as one of the highest ranked artists for labels like: High Contrast, Perfecto Fluoro, Omertà Records, Songbird and Ask4 Records. His productions have gained the support of elite DJs, namely: Tiesto, Armin van Buuren, Markus Schulz, Marco V, Mark Sharry, and Mr. Sam amongst others and with a new wave of 2015 releases on the horizon, it's looking like a steady rise to the top of the pile for the artist and label alike.
Marc Simz also holds remix credits for artists such as: W&W, Ernesto & Bastian, M.I.K.E., Tempo Giusto, Organ Donors, and Andy Duguid. The Nijmegen based DJ and producer is not only esteemed for his studio work, but is also sought after for his live DJ performances. He has landed residencies and performances at top clubs and festivals, including: Emporium Festival, Reloaded Festival, Summer Festival Nijmegen, and the Matrixx. Moreover, he also hosts a monthly radio show on Afterhours.FM.
A remarkable blend of Trance elements with a Big Room feel, 'Submarine' has already turned heads amongst industry elites, such as: Giuseppe Ottaviani, Maarten de Jong, Alex Morph, John Askew, Rank 1, Mark Sharry, and Misja Helslott. A high-energy chorus driven by an infectious synth melody and a solid, hard drum groove is the focal point of the memorable production. Marc Simz included a distinguished dreamy element, placing an angelic choral arrangement, and a wide, reverb-filled synth melody into the mix. Once the vocals are halted, the production takes a more euphoric stance, utilising more vicious synth melodies with distortion – all working in unison to bring the single to a dramatic climax. A drop and ascension series intensifies the track and launches a titanic chorus, featuring an energy-filled version of the main section. Marc Simz truly displays his ability to take control over the dynamics of the production, drawing the most appropriate sounds to set the required mood at specific, well-planned timings.
Above All Records are surely proud to be presenting Marc Simz's latest single 'Submarine'. Headed by Matthijs Duijm since 2010, this Dutch label is all about scouting and developing the best of talents within various genres, with a specialisation in the Trance world. Marc Simz is now joining their ever growing roster comprised of T.O.M., Johan de Kock, Stefan Viljoen, Alex Wackii, Michael de Kooker, Alex Shore, Faith Mark, Mitex, and Alexander One amongst numerous others. Being used to be a top artist with every label he has been involved with, Marc Simz will surely set the same trend with Above All Records to further boost this label's recent achievements.