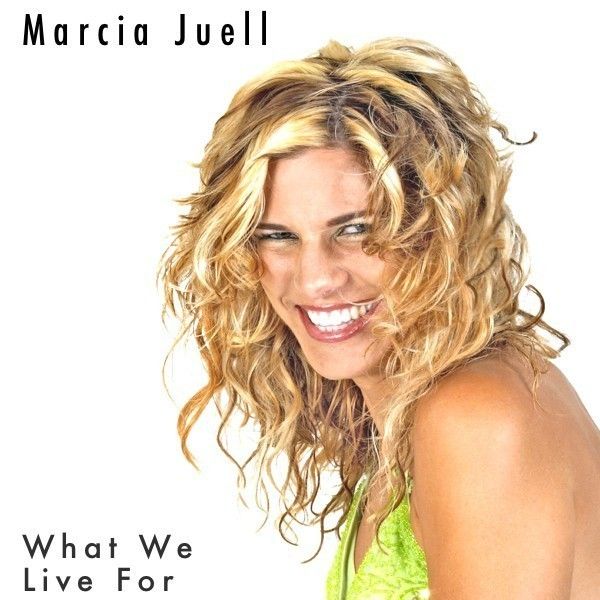 Marcia Juell – It's What We Live For
Internationally known singer and songwriter, Marcia Juell, is best known for her 2007 collaboration with Matt Darey "Beautiful Day" (Koch/AATW) which became a club and dance radio hit in the United States, hitting the Top 20 on the Billboard Hot Dance Airplay Chart and the Top 25 on Billboard's Hot Dance Music Club Play.
Fast forward a few years, a lot of hard work and persistence, and several more dance record releases under her belt (refer to Marcia's iTunes artist page), in July 2012, Marcia signed a worldwide publishing deal with Warner/Chappell Music Holland (Warner Music Group).
In the summer of 2013, Marcia's song "Hell Yeah" hit No14 in the UK's official Music Week Upfront Club Chart-Top 100 songs! This is not the first time Marcia has hit the UK charts, in 2005, her very first dance single "Free" (under the guise "Angelface"), shot quickly to #6 in the UK's Music Week Commercial Pop Club Chart! Marcia, with a background in classical piano and voice at a young age, was fortunate to be trained in 1999 as a pop songwriter in an intimate class led by Jonathan Cain of the renowned rock band Journey, an event which profoundly changed the direction of her life! Marcia has had some of her original songs placed in the 2010 Paramount DVD re-release of Beverly Hills 90210 and Melrose Place.
Additionally, some of Marcia's songs can be heard playing in venues such as Nine West Shoe's and 24 Hour Fitness Gym. Some of Marcia's exciting collaborators have included: Santana's Myron Dove, Tower of Power's Jeff Tamelier, Matt Darey, Digital Dog and Lange.