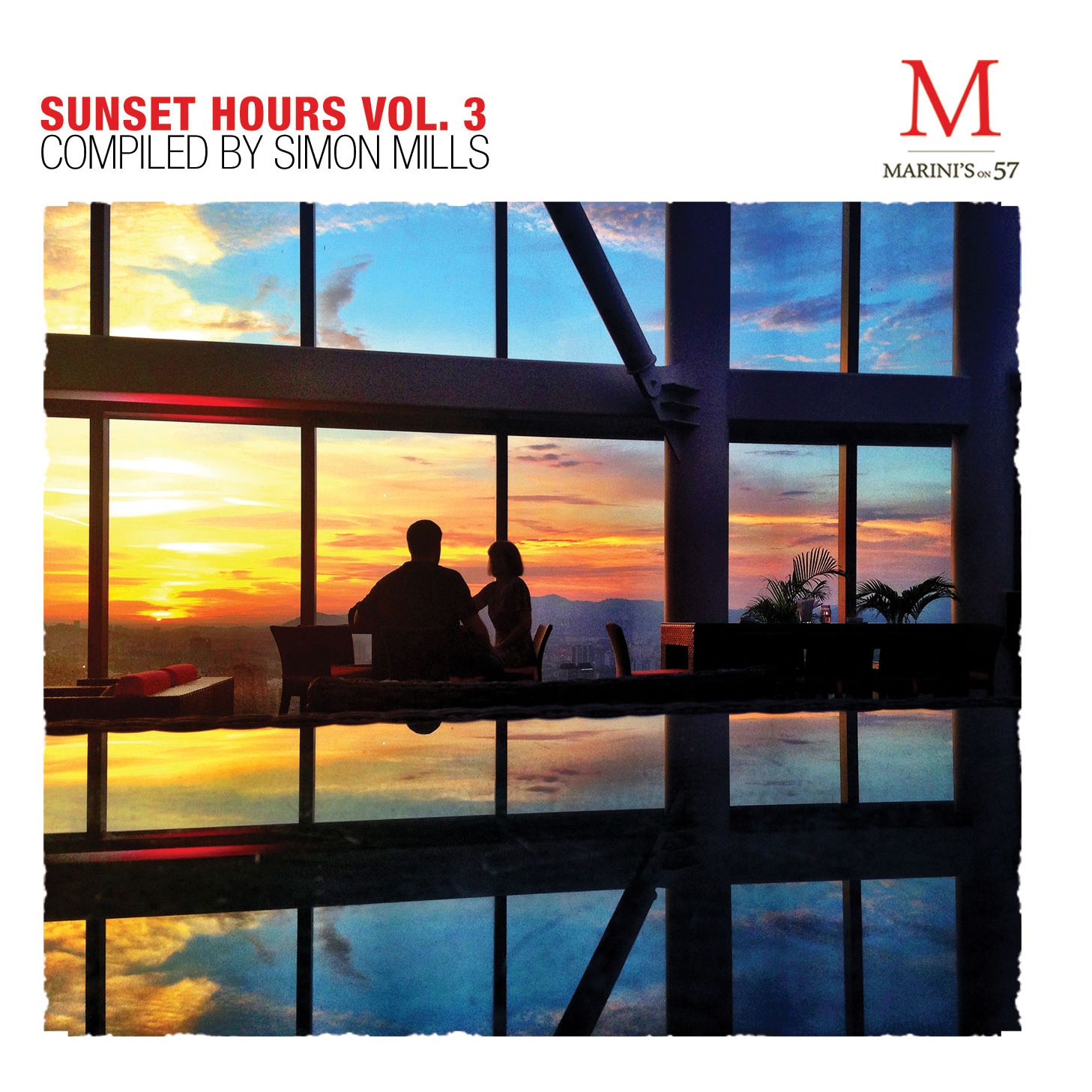 Various Artists - Marinis on 57 – Sunset Hours Vol.3
This is the third instalment of the Sunset Hours series, a collection of compilation albums inspired by the breathtaking views from Marini's On 57 in Kuala Lumpur, Malaysia. The series began when Ibiza legend Jose Padilla was asked to compile a compilation after he travelled to Malaysia and played at the venue. As the highest rooftop bar in Malaysia the venue offers outstanding views over the city from it's location close to the world famous Petronas Towers.
Last year the second volume was overseen by a partnership of Chris Coco & Afterlife and this year's album has been put together by Simon Mills, who is famously one half of the wonky electronic duo Bent.
The album consists of 14 hand selected tracks that capture the mood and atmosphere of the Sunset over the Malaysian capital perfectly. After opening with the excellent 'I Can Breathe' by Dekoi we are treated to one of Simon's own productions, this time in his Napoleon guise, with the exclusive track 'Interstellar Joyride' that helps set the mood with quirky synth runs and a warm analogue bass line. There's a track from Robi Insinna's alter ego project Manhood and one of last year's compilers Chris Coco before Farbror Resonde Mac's 'Tinden's Tand' gives us a flavour of the Balearics islands. Swedish based HNNY is also included with the excellent 'Cheer Up My Brother'
Other highlights include the timeless 'What about this Love (Dub)' from the super talented Mr Fingers aka house music legend Larry Heard, a new Simon Mills remix of Jose Padilla's 'Akamundo', another exclusive track 'Meeting Point', the outstanding Yam Who? Remix of Julian Sanza's 'Sunset' before closing with a track from Bent's Ariels album 'Exercise 4'
The album is released on CD / Digital / Streaming in September 2016
Tracklist:
1. Dekoi – I Can Breathe Out Here
2. Napoleon – Interstellar Joyride (Sunset Hours Edit)
3. Manhead – Doop
4. Chris Coco – Dreaming Of Love
5. Farbror Resande Mac – Tindens Tand
6. HNNY – Cheer Up My Brother
7. Mr Fingers – What About This Love? (Dub version)
8. Jose Padilla & Chris Zippel – Akamundo (Simon Mills Remix)
9. Hidden Spheares – Bill Loves You
10. Gidge – Huldra
11. Sei A – Space In My Mind
12. Simon Mills – Meeting Point
13. Julian Sanza – Sunset (Yam Who? Rework)
14. Bent – Exercise 4