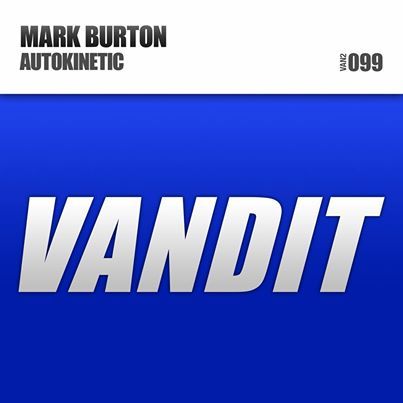 Mark Burton – Autokinetic
Mark Burton first moved clubbers hearts & minds (and a fair few arms & feet!) three years back with a masterful pair of production calling cards. Collectively, 'Bolundo' and 'No Fate (The Future)' made quick work of putting Mark squarely on the dance map. Now the young Irish talent is back with his long awaited follow-up and the completion of his first VANDIT single trilogy. Strap yourself in and prepare for the head-on union with the sonics of 'Autokinetic'.
Primed by its floor-roaring components, 'Autokinetic's production fires on all available cylinders, with locomotive drums, propellant perc loops and big bass thrust all giving it quick-grip floor traction.
From there Mark reaches down deeper, drawing in lucent sub-melodies, building an emotional nexus into the track. Through its thermal chord changes, he momentarily eases the pressure, transcending it into the break's pool of pads. The respite is brief though. As the percussive hats, claps and cymbals reignite the engine, it's only a matter of time before its rising synths reach critical mass.
Supplying the big room with plenty of vroom, 'Autokinetic' hits store on May 19th!!