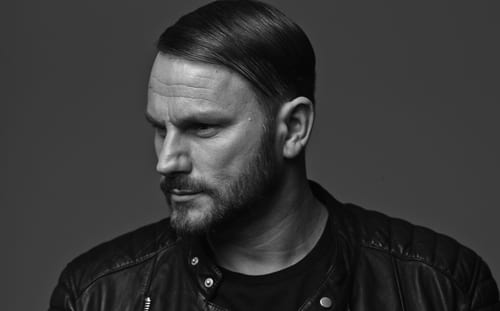 Mark Knight Announces 15 Date All Knight Long Tour
Launching this April, All Knight Long will see the Grammy-nominated electronic artist and Toolroom founder Mark Knight play extended 6+ hour sets at some of the world's finest clubs, including Womb, Tokyo; Output, New York and Basing House, London.

With more demand than ever for clubs and festivals to pack their line-ups with as many names as possible, the art of the extended set is in danger of being consigned to the history books. But as DJs and clubbers know, the extended set can often be where the greatest dancefloor stories unfold, and the most powerful and long-lasting impressions made.

The All Knight Long tour sets out to capture this very unique magic, putting one of the world's foremost DJs front and centre for the entire night, giving him the freedom to work through his vast record collection across a wide spectrum of dance music, from soulful house to funk, garage, house, disco, tech house and techno

"For me, the mark of a true DJ is someone who can take people on a journey for the entire night" say Mark. "Playing extended sets is something I've done many times before and love doing, so I was really keen to put mutiple dates together at some of my favourite clubs in the world.

"We've specifically chosen intimate venues to I can take people on a really special trip throughout the night: places where you can look around and still be surrounded by the same few hundred people you started out dancing with hour before. I've been planning the tour for months, and I can wait to get started".

The All Knight Long tour accompanied by the launch of Odyssey, a short film from Mark Knight and Toolroom about the art of the extended DJ set. Featuring interviews from some of the DJs and industry figures that fiercely champion the merits of playing all night long, Odyssey is a celebration of giving the music and the DJ room to breathe.

"Odyssey features interviews from some of the world's top DJs, specfificaly those known for playing extended sets, and is a fantastic insight into the mindset of playing all night long" says Mark. "I hope you enjoy it."

Tickets for the All Knight Long tour are on sale from 8pm (GMT) on Thursday 09 March at: www.djmarkknight.com
FULL ALL KNIGHT LONG TOUR DATES:
12 APRIL – CULTURE BOX – COPENHAGEN
22 APRIL – WOMB – TOKYO
27 APRIL – PANAMA – AMSTERDAM
28 APRIL – OUTPUT – NEW YORK
29 APRIL – SOUNDBAR – CHICAGO
05 MAY – PACHA – MUNICH
19 MAY – UNION – TORONTO
21 MAY – NEW CITY GAS – MONTREAL
02 JUNE – SOUND – LOS ANGELES
03 JUNE – AUDIO – SAN FRANCISCO
17 JUNE – HARTEREI – ZURICH
24 JUNE – BASING HOUSE – LONDON
07 JULY – GORILLA – MANCHESTER
26 AUGUST – CAPITAL CLUB – HELSINKI
22 SEPTEMBER – ROXY – PRAGUE

TICKETS ON SALE AT 8PM (GMT) THURSDAY 09 MARCH FROM:
www.djmarkknight.com
MARK KNIGHT SOCIALS

https://soundcloud.com/markknight
https://twitter.com/djmarkknight
https://www.facebook.com/djmarkknight/

ABOUT MARK KNIGHT

DJ, producer, label owner and businessman: Mark Knight has proven a rare and wonderful breed of musical heavyweight. The second highest-selling Beatport artist of all time (with no less than eight No.1's) his career has spanned more than a decade, with releases on a diverse range of labels such as Suara, 1605, Stereo and of course his own Toolroom. Despite his success, the Grammy-nominated artist has never rested on the laurels of being one of the industry's most respected and accomplished international players, and continues to push boundaries and set new standards with each year that passes.