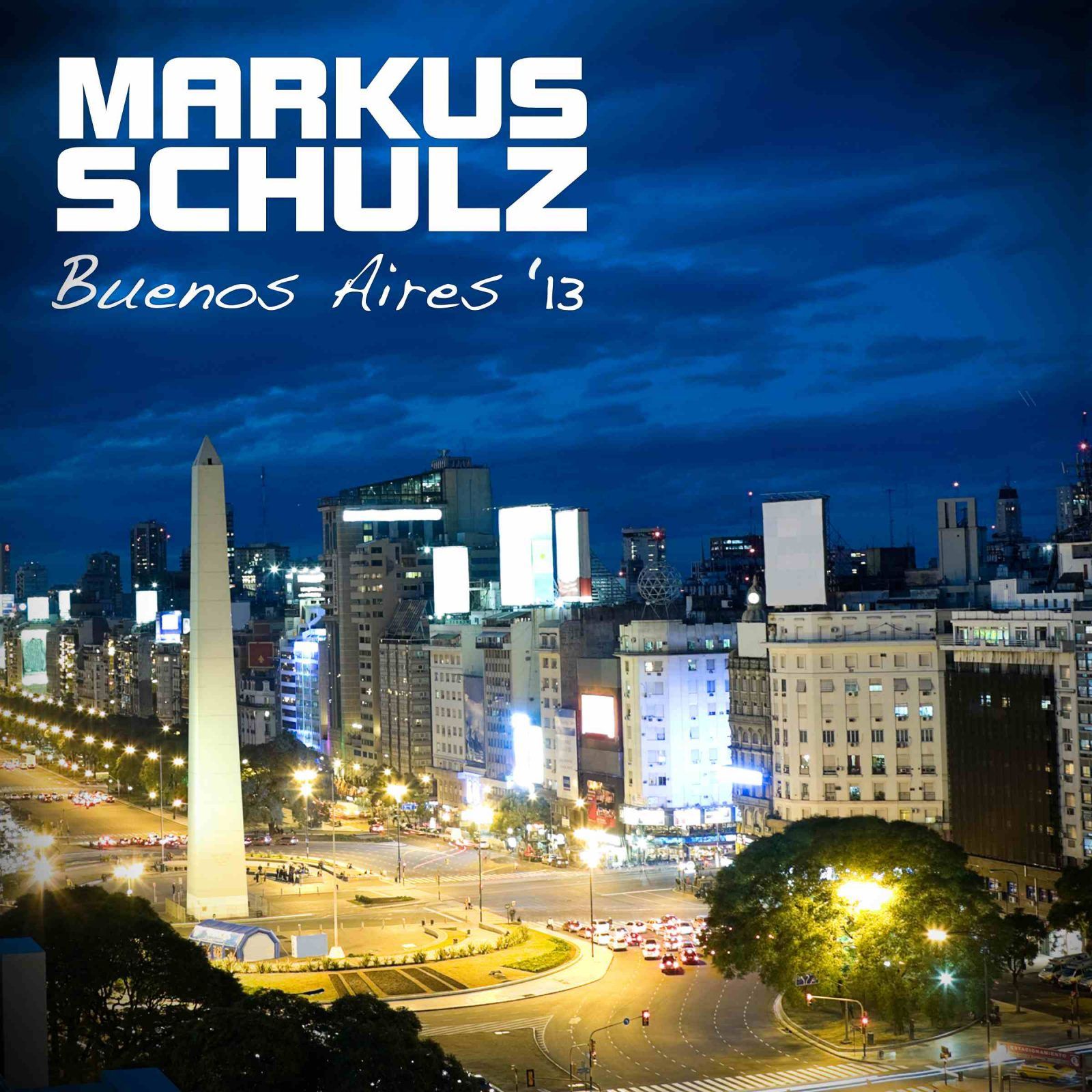 Markus Schulz – Buenos Aires '13
Trance is one of dance music's most emotive genres and it's about letting the story unfold during the course of a night rather than a quick fix of big tracks. So with that, following on from acclaimed titles such as Prague '11 and Los Angeles '12, Markus Schulz invites you to take a trip with him to Buenos Aires for a two-chapter guide through South America's dance music capital.
Markus cites several instances where his connection with Buenos Aires has stood out above others; He was specifically chosen to entertain the masses during the country's Bicentennial celebrations and cites the relationship between himself and the local patrons as pivotal inspirations when in studio production mode. Buenos Aires is also a place full of gig highlights for Markus. Despite torrential weather, the Argentinean faithful remained in force to support Markus when the city hosted its own edition of the Ultra Music Festival in February. And the final seeds of his chosen city were sewn in June, in the immediate aftermath of two sellout performances at Mandarine nightclub, where he demonstrated his immense DJing art craft by playing for a total of almost 15 hours.
Markus himself factors prominently across both discs, boasting brand new singles and remixes, including a fresh take on the iconic "Solarcoaster" by Solarstone, a new collaboration with the incredibly talented Rex Mundi, and another foray into his deeper and darker Dakota alter-ego with the track Barracas. His tradition of anointing a new alias continues through Buenos Aires, with Marscela responsible for the first and last moments of the journey.
One of the standout highlights of the compilation is "Remember This" – which will intrinsically link the Buenos Aires compilation with Schulz's next artist album, Scream 2. The choice of the Argentinean capital was primarily due to memories of the long nights and mornings shared with the patrons, and with Buenos Aires '13, the worldwide SchulzArmy members will have many reasons to attach memories of their own towards this musical experience for years to come.
Based in Miami, Florida, Markus Schulz recently returned home after a summer abroad playing the world's finest clubs and festivals. This fall Markus will embark on a mini tour that leads into an extremely busy cycle of brand new music and exciting projects including a tour with Ferry Corsten as New World Punx. The momentum carries into 2014 when Markus will release his much-anticipated artist album, Scream 2.
For more information on Markus Schulz please visit:
http://www.markusschulz.com
http://www.markusschulz.com/forums
http://www.twitter.com/markusschulz
https://www.youtube.com/markusschulz