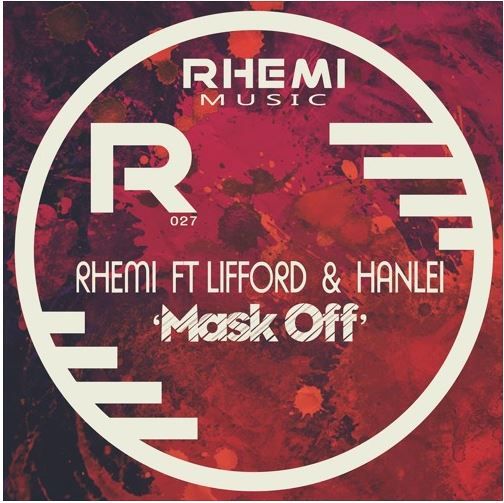 Rhemi, HanLei, Lifford - Mask Off
Rhemi is the talented production duo of Neil Pierce and Ziggy Funk. Before Rhemi was formed, Ziggy had success with releases including Everyday and What You Afraid Of with Taliwa, and Neil formed part of Fanatix who produced hits including Happiness with Heather Johnson and Call On Me with Sara Devine and Sterling Ensemble. Both are accomplished DJs and when they got together in 2013 they formed an innovative and pioneering partnership that took London by storm. Rhemi have drawn upon all of their influences and teamed up with some of the best artists in the business to produce hit after hit including Let Me Be with Nicole Mitchell, Diamond with HanLei, Warning with Lynn Lockamy, Beat Within with Cassius Henry, and Everything Is Good with Carmichael MusicLover. The quality and passion for their craft shines through in every release.
HanLei is a singing and songwriting collaboration between lifelong friends and vocalists Hannah Khemoh and Aleysha (Lei) Gordon. They have performed in worldwide locations including Russia, the USA and Croatia, and have shared a stage with the likes of Don E, Omar and Mica Paris. The girls have collaborated with Rhemi before on Diamond – one of the most successful tracks of 2015, and more recently with the vibrant Keep Dancing.
Lifford came to the fore in 2000 with Artful Dodger singing Please Don't Turn Me On and since then has carved out a successful solo career, collaborating with several producers on the dance music scene. He is versatile and hard-working, having the ability to grace any genre with his silky and impassioned vocals, and his voice has a rare quality that makes it instantly identifiable as belonging to Lifford.
The lyrics tell the story of a couple who want to fall in love but are finding it difficult to state their feelings honestly for fear of exposing their emotional vulnerability, hence the need to 'take the mask off'. Lifford, Hannah and Aleysha deliver the vocals with an intensity that places the listener right there in the middle of the scene, watching the analysis of the relationship unfold. All three singers are masters of their craft, giving a solid and credible performance.
The Rhemi Main Mix has the trademark Rhemi four to the floor beat which will have everybody's feet tapping from the opening bars. The exhilarating pace is complemented by a sublime grand piano, luscious keys and subtle notes of excellence that captivate the audience throughout. Rhemi are famous for producing great dubs and the Rhemi Vox Dub is no exception with its more laid back feel, gorgeous keys, and aura of gentle mystery. Thailand's Q Narongwate provides an alternative dub which has a carefree vibe and a warmth that feels like a summer day in paradise. DJ Q is Phuket's most exciting House DJ, and it is testament to his skill that Rhemi have invited him to be part of this release.
Every Rhemi release is a winner, but this one in particular has a special something that will make it one of the seminal sounds of the summer of 2016. The skilful production where Neil and Ziggy have perfectly placed every note, every sound, every beat coupled with the vocals of three amazing singers, gives Mask Off a wow factor that makes it pure sweet candy for the ears and the feet.
RHEMI027 – Mask Off – Rhemi, HanLei, Lifford – due for release on June 10th 2016.
Link to buy: http://www.traxsource.com/title/637392/mask-off