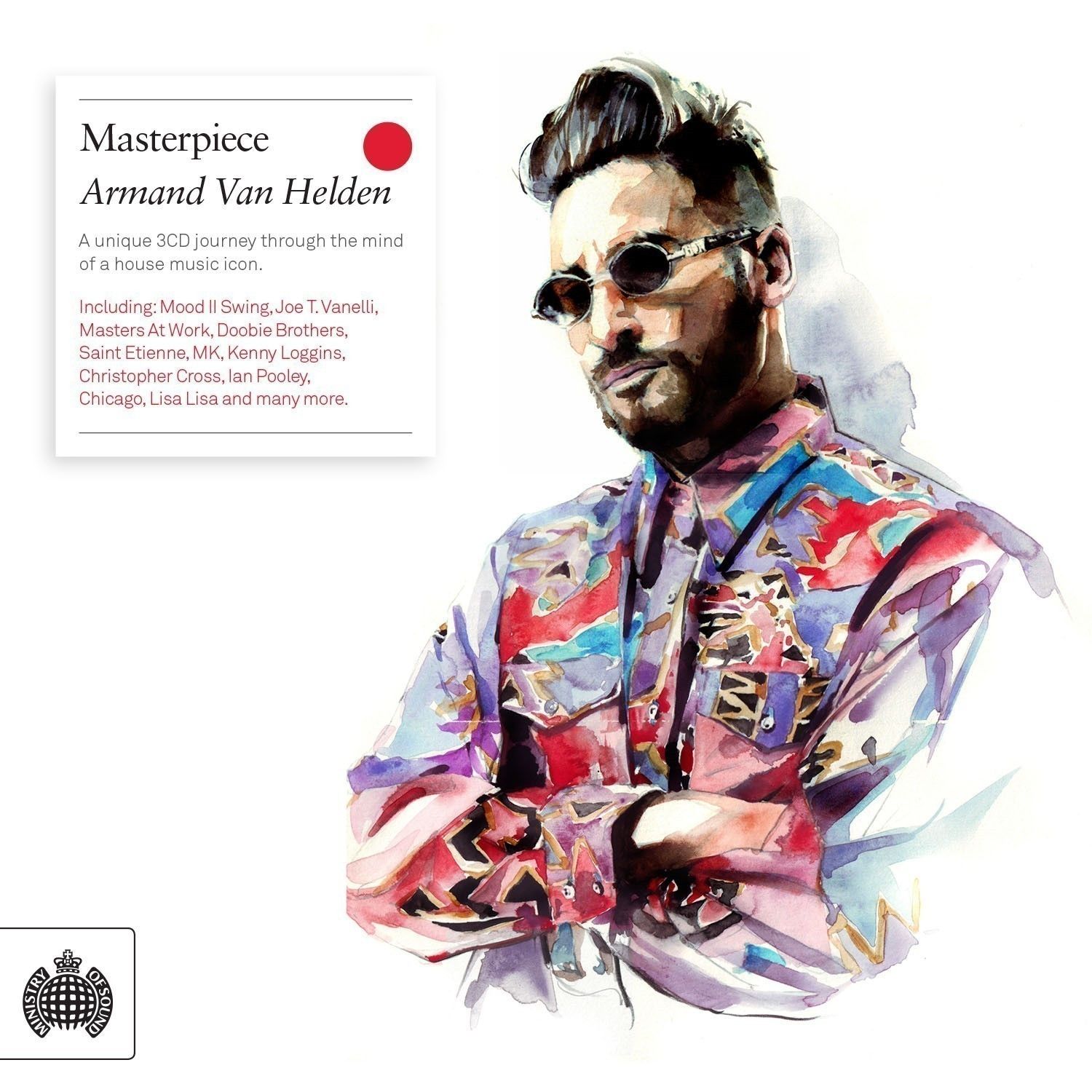 Masterpiece: Armand van Helden
Armand Van Helden, Boston-born, Grammy Award-nominated DJ, producer and remixer, has spent 20 years honing a reputation as one of the most respected producers on the scene. With three official UK Number 1's under his belt, he is a worthy choice to present the next installment of Ministry of Sound's prized 'Masterpiece' series, available from February 15th.
The 'Masterpiece' series is a concept fronted by artists and DJs of the highest caliber. It's an opportunity for these pioneering acts to curate a three disc musical journey that depicts their own influences and inspirations to share with their fans. With predecessors including Goldie, David Rodigan, Andrew Weatherall, Fabio and Grooverider and Gilles Peterson, the level of reputation and irrefutable standing of acts selected for 'Masterpiece' in the past is a given.
Crafting beats from a very young age, it was in 1991 that Van Helden began working on production for the remix service X-Mix Productions (founded by his future manager, Neil Petricone). His big break quickly followed in 1992 when he released Deep Creed's 'Stay on My Mind' on Nervous Records – the result of playing one of his production demos for the dance A&R guru Gladys Pizarro.
Boston's early house venue The Loft is where Armand truly cut his teeth as a DJ, with his residency helping to make it one of the most popular underground clubs in the city. On the first disc of the compilation, he revisits his days at The Loft, recalling a place where Mood II Swing swung their trousers next to early Masters At Work remixes. Since those early days, Van Helden has gone on to become an internationally renowned act, dropping bomb after bomb of nuclear-powered New York goodness: from classic house to speed garage via hip hop, funk, blue-eyed soul and back.
It's precisely the wide variety of genres he favors that makes his second disc – entitled 'Yacht Rock Don't Stop' – so rich. The mix is a homage to his parents' record collection, as he explains: 'when you're in the ages of let's say 6-10 years old, the music you're exposed to will stay with you forever. In those particular years, my folks would constantly play their records at home but at nightclub volume: home stereos were big then. Steely Dan, Fleetwood Mac and the Doobie Brothers were regulars.'
Following his Yacht Rock exploration, the lost era of freestyle becomes the focus of Armand's third disc. A short-lived, soul-tinged genre that took in artists like Stevie B, Lisa Lisa and Shannon, Armand takes the opportunity on 'Forever Freestyle' to shine a light on this underrated branch of dance music: one that is vital to his curated collection.
Van Helden's chart success includes three official UK number 1's: 'U Don't Know Me' (1999), his remix of Tori Amos' 'Professional Widow' (1996), and 'Bonkers' (2009); his collaboration with Dizzee Rascal. He also boasts Top 10 hits with 'Koochy' (2000), and 'Barbra Streisand' (2010) – the second single from Duck Sauce, his collaborative project with A-Trak. The mastery of his craft has equally made him a popular choice to remix tracks for some of the biggest acts in the world, including The Rolling Stones, Katy Perry, P. Diddy, Janet Jackson, Britney Spears, Faithless, New Order, and Daft Punk.
The 'Masterpiece' series has been an enjoyable and enlightening set of compilations so far, allowing each artist to showcase in real detail the inspirations that have helped shape their careers. On Van Helden's compilation, fans are afforded the chance to delve into the musical mind of one of the world's most famed dance artists: a man who creates disco carnage often by complete accident.