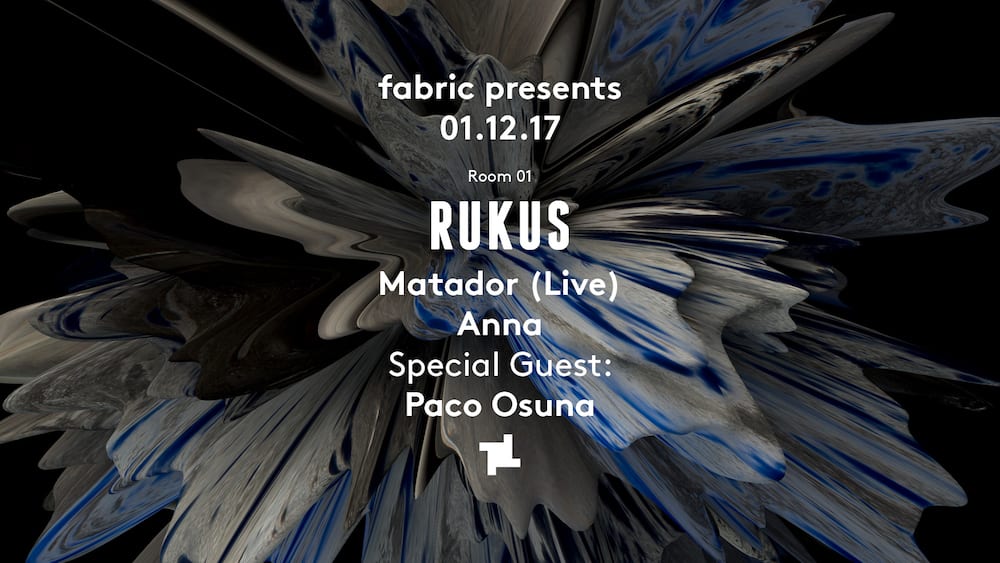 Matador launches new RUKUS Showcases – Debut events at fabric London
Following a stand out summer and his recent EP 'Ramaha', Matador is showing no signs of slowing down in or out of the studio, as he announces his new series of RUKUS label showcases.
The expansion of the Dubliner's already revered brand into a prominent event series will kick off atfabric in London on December 1st. Joining him at the iconic venue are RUKUS pals Paco Osuna and ANNA, unleashing a night of raw, energetic techno delivered with style. Next, RUKUS heads to Argentina for a label event at Estadio Malvinas, Buenos Aires, on December 30th. Pig&Dan and ANNA celebrate RUKUS music with Matador. This party promises to be the one not to miss this year for fans in South America.
In 2016 the live performer launched the RUKUS imprint with his very own artist LP 'Ructions', and inviting like-minded producers to rework his album led to a collaboration of musical synergy. The remix collection set the tone for RUKUS with a focus firmly on artist expression, music creativity and soul, and the label has since welcomed new artist friends who share that ethos.
'Working with such incredible artists at RUKUS has been not just a pleasure, but enormously fun, and this series of showcases allows us embrace that energy and frame it on stage' Matador says. 'Going back to the roots of what makes a good party is key, and RUKUS explores the simplicity of this with music and friends at the core".
Tickets for fabric presents RUKUS are available below:
https://www.residentadvisor.net/events/1022452
Early bird tickets for Estadio Malvinas on December 30th are available below:
http://www.ticketek.com.ar/
Connect with Matador:
Facebook: https://www.facebook.com/MatadorOfficial/
Soundcloud: https://soundcloud.com/matador_official
Instagram: https://www.instagram.com/matador_official
Connect with RUKUS:
Facebook: https://www.facebook.com/RukusWorld/
Soundcloud: https://soundcloud.com/rukusofficial
Instagram: https://www.instagram.com/rukusofficial