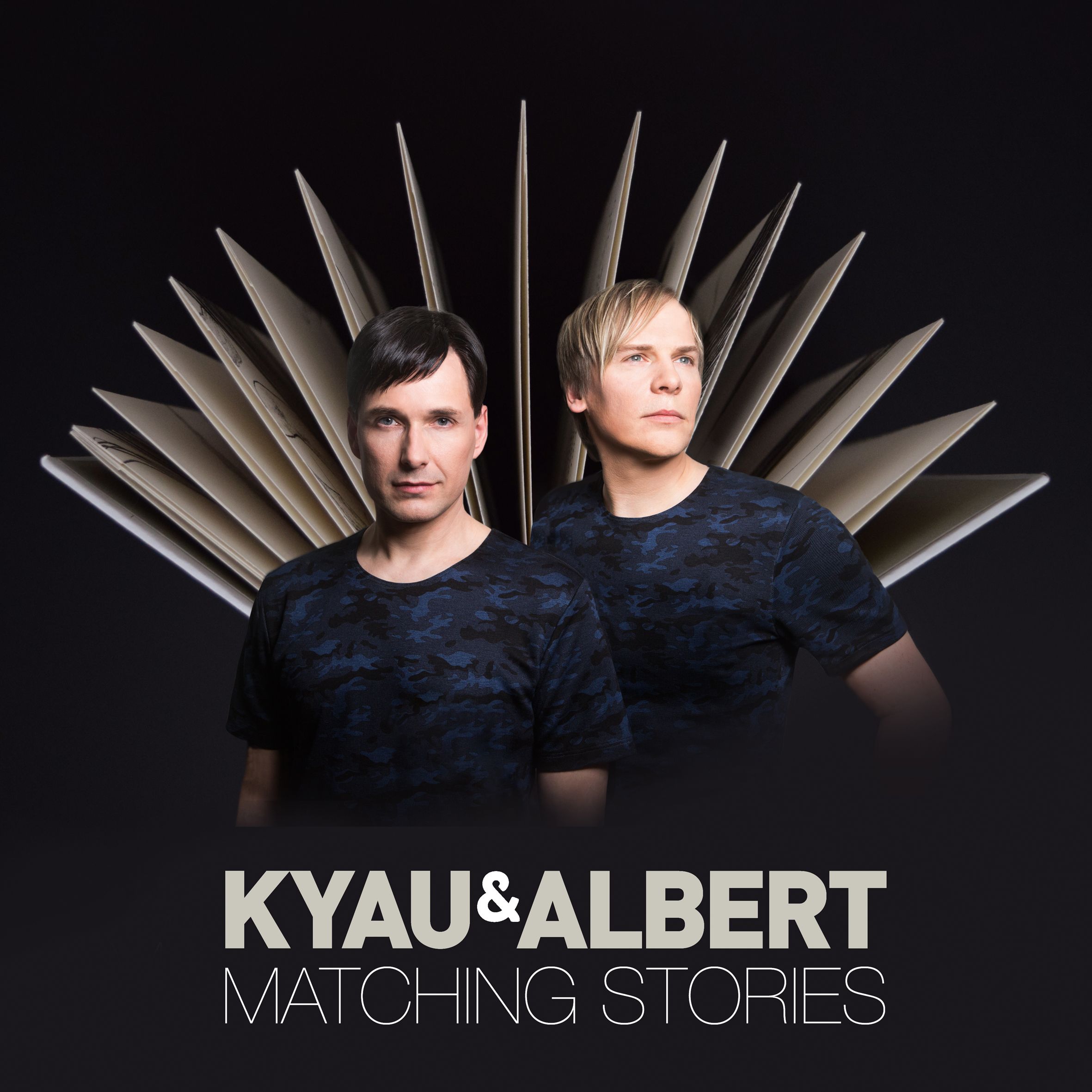 Kyau & Albert - Matching Stories
The German duo of Kyau & Albert are no strangers to dance music. Having formed their very successful partnership over 20 years ago, Kyau & Albert have amassed quite a dedicated fan-base along with an impressive discography of music. The pair have collectively toured the world many times over and have performed at some of dance music's most influential festivals and venues including; Tomorrowland, EDC Las Vegas, Surrender, Electric Zoo NYC, Dreamstate, Paradiso, Formula 1, ASOT, Encore Las Vegas, Nature One and countless others. With four very successful artist albums under their proverbial belt, Kyau & Albert have once again set the bar high for what is sure to
become their most accomplished artist album to date.
Matching Stories, Kyau & Albert's fifth artist album, captures the beautiful essence of what makes electronic dance music such a powerful force because it is truly is therapy for your heart and soul. Let Kyau & Albert take you on a walk down 'Memory Lane', evoking flashbacks of lost (and found) nights on the dance floor that allow you to let go and lose yourself to the power of music. The album is an emotional journey that is all encompassing musical release, an album that embodies all the joys and frailties of what it means to be human.
The debut of 'About the Sun' at Above & Beyond's milestone event, ABGT150 in 2016, sent an uplifting ripple effect well beyond the capacity stadium in Sydney, Australia, flowing to countless global fans that tuned in via the live radio stream and on YouTube. 'Trace' and 'Wanderlust' take you through the crossroads and into the twilight in what can only be described as enchanting trance.
'Gamla Stan' and 'Delorean' break up the sound of the drums with subtle, yet trippy vocal effects.
Adaja Black delivers such an alluring vocal in 'Love Letter from the Future'that you feel the skip of your heartbeat. Jeza seeks to 'Bring You Back' to a place you once knew, complete with magical melodic chords. The sultry voice of In Gray lets you find your pride and fall into the funkiest groove in 'SleepingLions'.
Hello Machines make an intoxicating entrance, delivering spectacular soulful sounds in 'Changes' and these repeating cycles of rhythmic house continue to keep you captivated in 'What You're About To Burn'. Steven Albert's lush voice just may take you to the highest heights and you may feel as though you've been hit by a poetic 'Meteorite', especially when you catch on to
Steven's German twist in 'Mein Herz' and 'Spüren'.
Follow Kyau & Albert into the night and let their musical stories, match yours!
01 Memory Lane (2017 album version)
02 Mein Herz
03 About the Sun (2017 album version)
04 Love Letter from the Future [ft. Adaja Black] 05 Trace
06 Bring You Back [ft. Jeza] 07 Spüren
08 Changes [with Hello Machines] 09 What You're About To Burn
10 DeLorean
11 Sleeping Lions [ft. In Gray] 12 Gamla Stan [with Francesco Sambero ft. Madeleine Wood] 13 Wanderlust
14 Meteorite