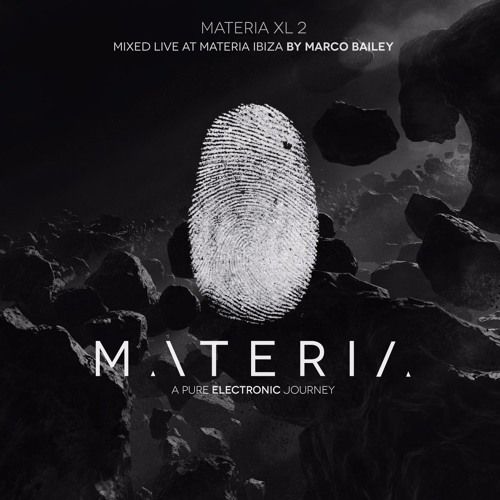 Various Artists - MATERIA XL2 by Marco Bailey
Marco Bailey's MATERIA bought a new generation of party to the magical island of Ibiza this summer, with a focus on raw underground techno, Marco's vision for his first season at Vista Club every Sunday brought top techno artists from all over the world including Paul Ritch, Carlo Lio and Shlomi Aber.
After the successful release of XL1, which acted as a preview to what we could have expected this summer, Marco has just announced the release of MATERIA XL2 on his imprint MB Elektronics – and it provides a powerful collection of 21 tracks that were prominent throughout the season at MATERIA.
Mixed down by Marco himself into a sublime set, it has a selection of exclusive tracks from MBR Limited and MB Elektronic regulars including Marcel Fengler, Dany Rodriguez, Mikael Jonasson, The Persuader and not forgetting the label boss himself with his yet unreleased track "Gravity Drag" from his forthcoming EP due out later this year.
The array of tracks across this compilation provides a powerful and pure electronic journey, placing it firmly at the forefront of underground techno.
The compilation coincides with the release of the Official MATERIA full length after movie, featuring Marco, Paul Ritch, Shlomi Aber and Heath Holme, with a look behind the scenes of what makes a proper techno party! Fear not, MATERIA isn't over just yet this year, Marco has unveiled a party in December and then March next year with plans to expand MATERIA into Spain, France, Italy, The Netherlands, Germany and South America next year.
Official MATERIA after movie: https://www.facebook.com/materiaevents/videos/1729807257270667/
Pre Order: http://news.lnk.to/materiaXL2