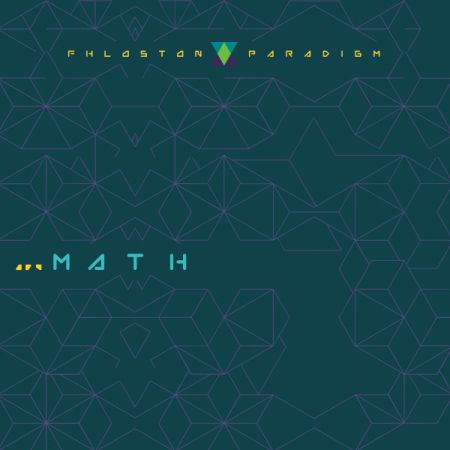 Fhloston Paradigm - MATH (John Debo Remix)
Fhloston Paradigm is the stargazing alter ego of veteran Philly electronic artist King Britt, a side project that first surfaced in 2014 with a release on the Hyperdub label. Now in 2017, taken from King's newly released, otherworldly Fhloston Paradigm album, 'AFTER…', come 3 remix interpretations of the opening song '…MATH'.
First up, Boston's multi-tasking DJ/Producer/Promoter/Label Boss, and legendary pioneer of underground dance music culture in the USA, John Debo, continues his exploration of modular shaped techno with a remix that enters primal euphoric territory. Meanwhile, Philly's own beat wunderkind, OddKidOut, delivers an indie rock infused remix that comes as a welcome curveball surprise. Completing the highly creative package, Philly drum god, Pow Pow (Chris Powell), creates his own signature poly rhythmic dance party.
"The beautiful thing about remixes, is that they're a welcome departure from the familiarity of the album – a departure into new fragments of the future while maintaining the focus of the now." – King Britt
On his latest album as Fhloston Paradigm, Philadelphia's renowned DJ and producer King Britt realizes his most adventurous and dynamic self by traveling deeper into space. His 2014 Fhloston Paradigm debut 'The Phoenix' married analogue synths, opera, and electronic music. With 'AFTER…', Fhloston Paradigm breaks away from the vehicle that inspired his moniker – the 1997 Luc Besson film 'The Fifth Element' – and the mad scientist aesthetic of his earlier work, with a more focused and polished version of the out there Fhloston sound.
"Lead single '…MATH' is 'a prolonged statement of peace. The composition recalls the Eastern breathing tradition of pranayama – the practice of regulating and extending the breath – with its respect for space and the cyclical emergence of light. Breaking open the physical form of 'AFTER…' illuminates a life force – a beating, techno-inflected heart that is established as the core of the entire project." – Pitchfork (6/22/17)
Further Info:
https://soundcloud.com/kingbritt
http://www.kingbritt.com/fhloston-paradigm/
John Debo Info:
https://soundcloud.com/johndebo
https://facebook.com/johndebo