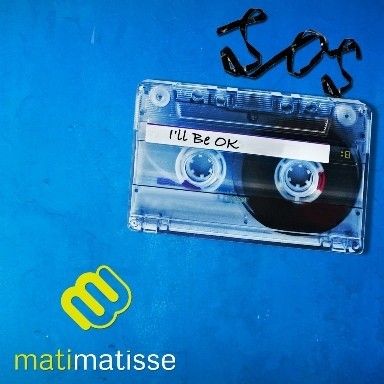 MATI MATISSE – I'LL BE OK
November 25th marks the official release of 'I'll Be OK' the infectious debut single from the brand new DJ/producer Mati Matisse.
Released through new label, Ossia Records, 'I'll Be OK' is a feel good club anthem, showcasing a unique blend of melodic progressive house, complete with electro touches. "It's about early childhood memories, growing up in South Africa" says Dutch-born Matisse. "When we're young our problems seem so big and insurmountable. But we get through them. That's been my mantra in life. Whatever comes my way, it's gonna be ok. There are bigger problems in the world than mine."
And don't miss the feel good video, filmed on location in the hills of his hometown in South Africa.
Born in Holland, raised in South Africa, Mati fell in love with jazz and took up piano lessons at the age of 12, eventually moving to LA where he enrolled at Musicians' Institute and studied keys for 2 years. Mati quickly discovered a knack for composing and arranging music, and it didn't take long before he was writing for various bands and artists. Inspired by music in general, Mati can't pin point any one artist as inspiring his sound, "My Influences tend to be very erratic. It could be a Herbie Hancock riff, a Goldfrapp melody, a banging Tom Swoon remix, or a mellow string line from a Hans Zimmer soundtrack," says Mati, who has since performed all over the world in jazz and fusion bands, including shows at the Coca-Cola Dome (SA) in front of 6000 people, concerts in Moscow and a personal performance for the Cabinet of African Ministers.
Although his first calling was jazz, over the years Mati fell in love with dance music, and eventually did what many musicians regard as blasphemy: he traded his keyboard in for software…
'I'll Be Ok' is out November 25th
https://www.facebook.com/matimatisse.producer
https://soundcloud.com/matimatisse/ill-be-ok-radio-edit
https://twitter.com/MatiMatisse
http://www.ossiarecords.com/artists/mati-matisse/