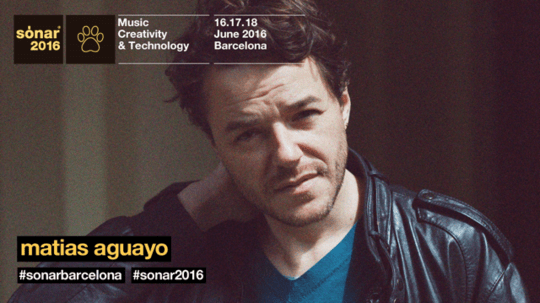 Matias Aguayo at Sonar 2016
Today Sonar announced its first phase of artists for the annual event taking place this June 16-18, 2016 in Barcelona, Spain. Cómeme label boss and artist Matias Aguayo will be performing, along with New Order, Fatboy Slim, Oneohtrix Point Never, Kode9, Hudson Mohawke and others.
Having taken advantage of his years touring to explore his own musical investigations and create an internationally flavored sonic palate, Matias Aguayo continues to deepen his relationship with artists from different places on this planet. His DJ sets move beyond standards, implementing his voice and using percussion he plays a seductive game with the audience. Listen to one of Matias Aguayo's Cómeme projects RIONEGRO here: http://rionegro.bandcamp.com/.
More info for Matias Aguayo at Sonar Festival 2016 is available at www.sonar.es.